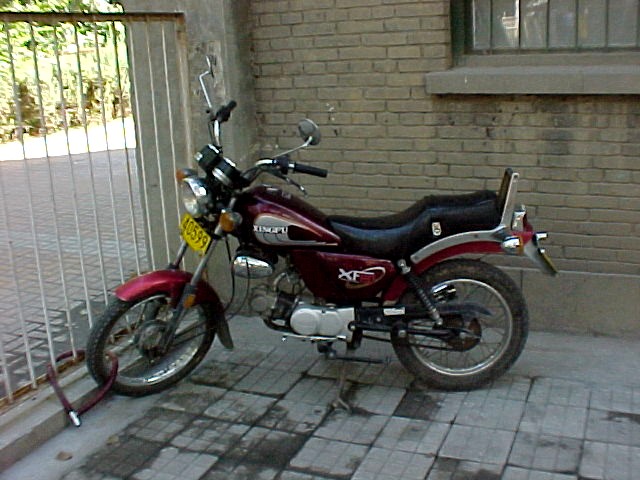 Your standard Chinese motorcycle. It should be noted that the police ride Suzuki. The bottom line in China, like most poor countries, is that if you have wheels, albeit a bycycle, motorcycle, car, or truck, along with a bit of imagination and some resources, you have a job...crappy wheels or great wheels.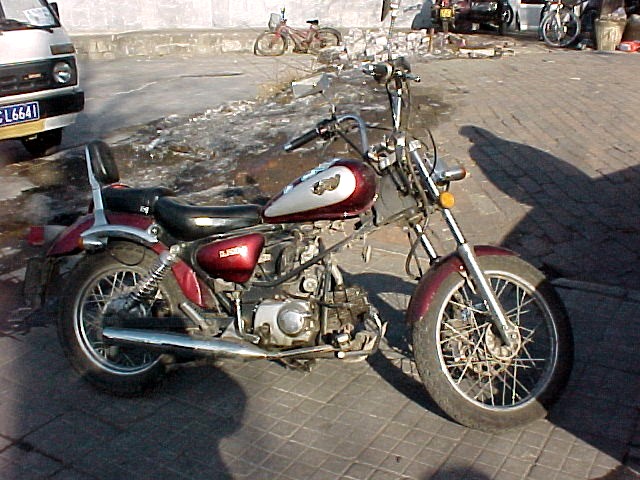 Imitators, not inovators. A Chinese copy of a Japanese copy of an American original.
Add a couple wheels and a steel box and you have a three-wheeled pickup. Add a canopy and you have a taxi cab.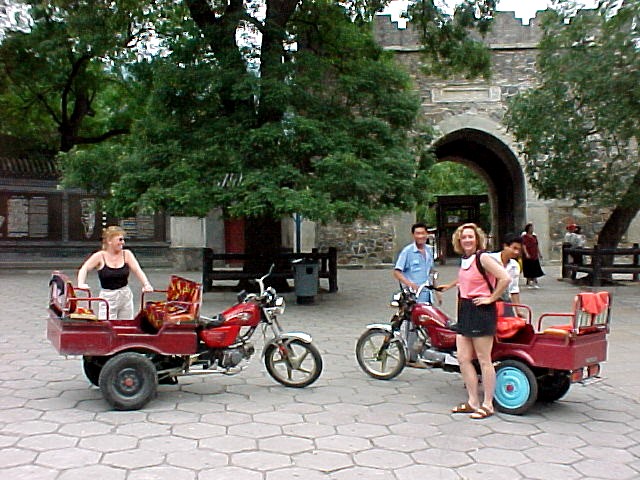 This is a taxi-cab for us lazy folks. It took us from the bus to the venue.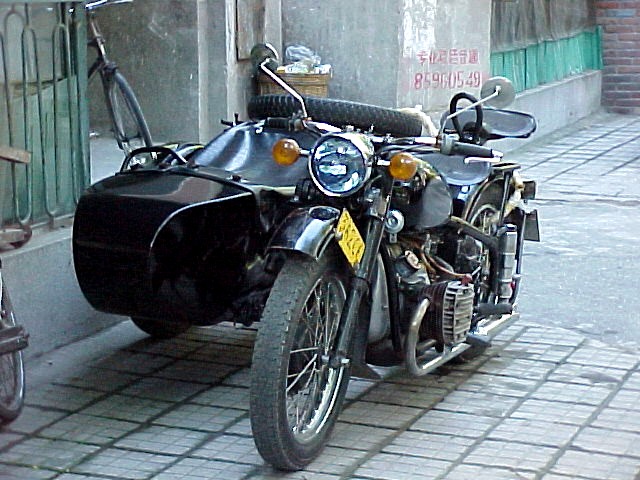 The full boat Chinese motorcycle. Motorcycle freaks buy them, tear down the engines, and rebuild them before riding them.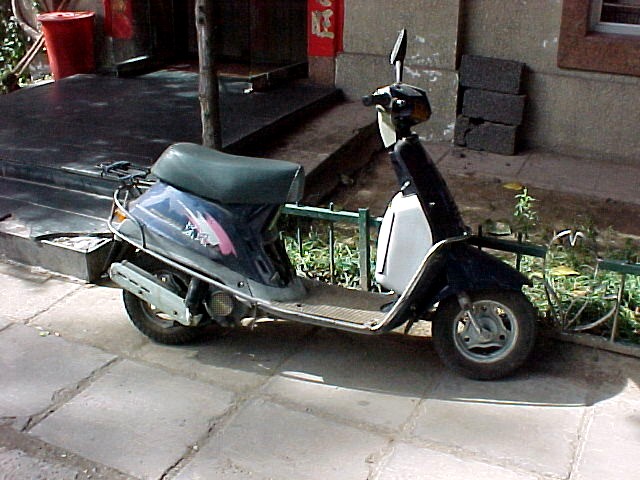 Your basic moped.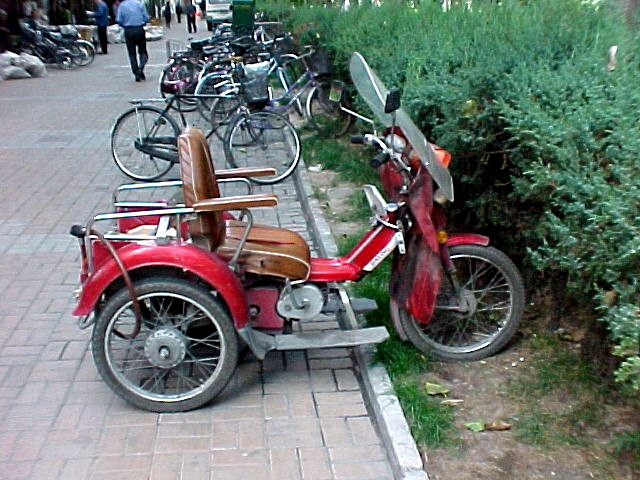 The standard three-wheeler commonly operated by the handicapped. This three-wheeler is the basis for...
This sucker can haul a family of four. Add a blanket and you've got your heater. It also comes in a hard top with hard doors.
"Hey Lou!
Thanks for the photos. The more modern ones are copies of Japanese designs, if not actually Japanese, and the big one with the sidecar is a BMW design from the 40's or 50's. It would be interesting to know if they stole the design or came by it honestly as war reparations after WWII. I know the English were awarded some German designs after the war."
Neil Pille