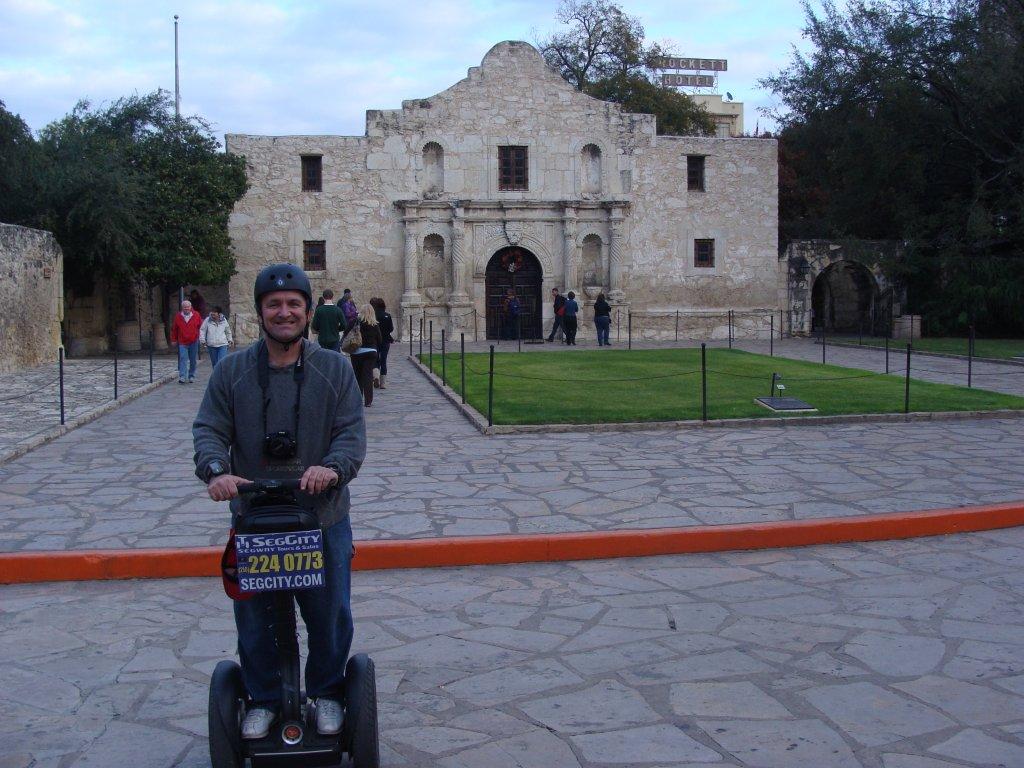 Merry Christmas from the good ole USA! Yep, another year's passed and I'm not getting any wiser for the experience. I'm not sending out a snail mail version…so few of them now and I doubt I have the correct address anyhow. Sorry it's late but I have my excuse. Still, it's interesting reading but I'm biased. Read on and decide for yourself.
As I left you last Christmas, I was preparing for my trip home. I left Tangier on Friday. The boss gave us the day off as it was the beginning of the Muslim New Year. I took the afternoon train as opposed to a red-eye and spent the night in a hotel. Since I had one leg by train and three separate airlines for my trip home, I intentionally traveled with one piece of carry-on luggage. I didn't know if I could check my luggage through or I'd have to check them out and in three different airlines. I didn't have much time in JFK and that was the basis for my decision. My laptop gets half that space...big mistake.
Taking the train was an adventure for me. I knew very little of the Moroccan train system as did their own employees...basics like what do I get by paying the higher fare for first class (an assigned seat that's nicer) or which platform will I need for the train or how do I get to the airport in Casablanca? My boss, a Moroccan, let me know some of the basics. The little I did know made me a Rhodes Scholar compared to those who should have known. I simply got on the train and asked the passengers. I figured it'd be a trade-off as far as time by taking the train system or waiting in airports plus I'd get to see a bit of the countryside. The jury is still out as to which is better, the train or the airplane. The return train trip was absolutely grueling but I did figure out the tune that was rambling in my brain…City of New Orleans made famous by Arlo Guthrie.
Big on my list was the trip to London. As I wrote earlier, the trip was postponed so I could go home for Christmas. I had to go see the Queen…actually, if I could afford to live in London, could work out the details such as job, visa, etc, I'd seriously consider it but I'd imagine it'd get old like anything you do on a routine basis. It's perfect for vacations and a refill on civilization.
I spent the first night at a hotel near the Casablanca airport. As I was boarding the shuttle bus to go back to the airport, I checked my email and Expedia let me know that my final leg from Chicago to Omaha had simply been cancelled. They didn't give a reason nor did they book another flight. Somehow, I was expected to 'beam' myself from Chicago to Omaha like Star Trek. The blizzard that dumped two feet of snow on Virginia was working its' way up the coast. If I could only make it in and out before the snow hit. Well, the plane from Casa landed on schedule and the snow had started to fall I stood in line at Delta and had Expedia on the cell phone who kept telling me how much they loved me by keeping me on hold. It was a contest to see which human would speak to me first. In spite of the mass exodus from the Delta help counter of attendants in search of dinner, Delta won. I was stranded...put on standby for a flight two days later.
Those planes that landed did take off but there weren't many planes that did land. I've always wanted to see the Big Apple but two days in a 'economy' $300 per night hotel room watching ESPN and National Geographic while dining on delivered food wasn't a part of my plan. Anywhere from three to fourteen inches of snow fell around NYC. I had neither winter clothing nor a clue on where to go. Taxis weren't to be found.
At the beginning of my weather imposed 'vacation', waiting for the hotel shuttle bus, I thought that there was something wrong here. Folks stranded along with me were trying to be going somewhere warm and I wanted to do just the opposite. Over a foot of the white stuff was waiting for me at home so I didn't need any more. While waiting at the airport to depart, I encountered one young lad who complained he'd been waiting seventeen hours for a flight out. I told him I'd been waiting for three days...he shut up quickly.
I was on standby for the flights that left JFK on Monday. I was cutting it close with my arrival at the airport but I knew the flights would be delayed so no big deal. We waited while they fixed the plane and again for the flight crew to arrive. Actually, it was the flight attendant who arrived all by herself with her luggage and a bag that read 'American Eagle Times Square'. The whole group of waiting passengers was thinking; groaned in unison "great, she held up the plane to go shopping!" Actually, the stores wouldn't have been open to allow her to make it to the airport at that hour and the rule makers have mandatory down time for flight crews after they've been flying but it makes a good punch line. With my platinum status for the Delta frequent flier miles, I got on before the other folks who were on standby.
I was late for my connection in Cleveland by a half-hour and they took off without me. I wanted to kill someone at the ticket counter. I was fuming and wanted to explode but didn't. Over 72 hours and I still wasn't home. It was a management decision to hold up the planes on Saturday because planes were taking off from JFK if they were there and again to delay the flight on Monday. Someone held them up. Now, lots of holiday travelers were in the same situation as I with plenty of people jumping ahead in line. There weren't many people to take care of them so the line continued to grow. I added another leg to my flight...Detroit. Ok, Tangier to Casablanca by two trains, JFK and two nights in a hotel, JFK to Cleveland, Detroit, and finally Omaha eighty-six hours later. I lost two days of my week long vacation and my Moroccan cell phone to boot.
Home was rain and snow and more snow. Some of the family made it to Christmas dinner and some stayed home and waited out the blizzard conditions. It was the first time since my father's funeral almost two years ago that we were going to be together. Oh well! Snow is a four letter word! Some settled for leftovers but I did hook up with the entire family but not in one sitting.
It was my first encounter with a "turduckhen"…a visually unappealing man-made collaboration where a Cornish game hen is jammed into a duck which is again jammed into a turkey…I requested it so now that I've been there and done that, I don't need to do it anymore.
I gave out more of the digital photo frames as Christmas presents. Actually, they were memories. I have one at my desk at work and I have countless moments of recall and often catch myself laughing in euphoria.
Want to start a digital photo frame project? You'll need the photo frame, a memory card, and a computer to load the images to the card. I'd buy a scanner to capture old photos and a digital camera if you don't already have one. It makes a neat project.
Returning to the airport to head back to Morocco, I had a sneaky hunch that I'd be stranded somewhere along my trip as my departure time kept getting delayed so I rebooked the whole trip for a couple of days later and went home for more snow. Those who wanted a white Christmas weren't disappointed. I probably could have flown into JFK but I would have spent another couple of nights as Royal Air Moroc doesn't fly on Sunday. I wasn't too disappointed about my return delay...I was at home.
My eventual return to Morocco was the long way via Dallas and I learned there was a shuttle between LaGuardia and JFK as well as all the snow from my trip to Omaha had melted without a trace. I finally got to see a fraction of the Big Apple.
New Years Eve...a few brews at the local Irish pub were about the only excitement for me. They waited until ten minutes after midnight to hand out the party favors, hats, and champagne...how appropriate!
Add another flag at the top of the BLT. I'd done a visa turnaround from the UAE the previous year but I never left the airport of Doha Qatar…just needed a passport stamp. Check it out...got an email from the boss...need to be in Doha for a meeting the following week...yuck! Given my last trip home for Christmas, I'm developing an allergy to airplanes. I wasn't enthused. Could I just make myself available for a conference call? Yes, but it'd be better if I went and got to know folks in the home office. I could live with that. In spite of having an ISO 9001 certification, flying in Morocco is at best, historic. Flight schedules and baggage handling both have unlimited room for improvement. I learned that it was best to fly out of the country from Tangier, on their national airline, connecting to another airline at an international hub.
I got to know some of the names on the emails I was getting from the home office. I didn't have much time for anything but work but we did eat in a couple of nice restaurants. I didn't really get a feeling about Doha but those that I talked to that live there find it boring.
Though I expected a higher price, the hotel I stayed at was quite nice. I loved the shower heads. I probably could have slept in the shower.
When I first arrived in Morocco in September of last year, I didn't believe the assurances that I'd see rain but after it arrived, I didn't believe the rain would go away. Morocco saw more rain in December than they saw the rest of the year. When I was home, rain gear was out of season and my rain coat was in storage so I've stocked up on umbrellas. Taxis are a welcome relief from the rain too. Unfortunately, taxis seem to go into hiding, suddenly get full, or get picky by simply not stopping when it starts raining. The umbrella is limited as the winds blow from all directions easily destroying an umbrella if you fail to pay attention.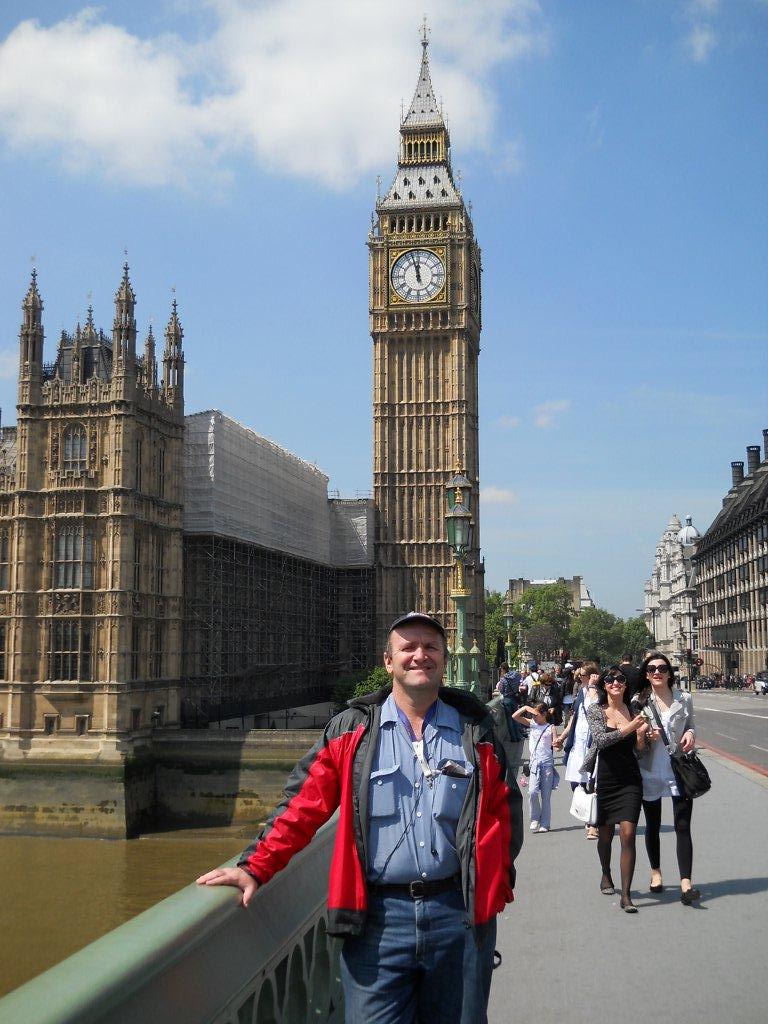 I flew home in February for my semi-annual running of the doctors. While home, I was a guest speaker for a drafting class at my old high school. I talked about my twenty-nine year career and my travels around the US and the world encouraging careers in construction. I found a handful of teachers who remain from when I was a student.
I met with all the family and friends I could. I didn't care much for the snow and cold. At least, the snow didn't fall while I was there. I like the serenity of snow but that lasts until the rush hour starts.
Returning to work, I found that chaos and confusion can consume an eight hour layover quickly. Like New York, I learned there are two airports in Paris and how to connect from one to the other...spontaneously. I checked with the folks in Paris who reassured me that my baggage would make the transfer between airports but it wasn't waiting for me upon arrival. My baggage elected to stay the rest of the week in Paris and have fun without me. What is the airline fascination with my baggage? If they knew what it was worth and they could get retail value for it. Through my translators, I called every day. It took five days. If my baggage could talk...
When my stuff arrived, I had the whole weekend to have a 'stuff party'...where I got to play with my stuff.
In March, one of my Egyptian associates from the home office came for a business trip. Whenever someone comes to Tangier for a visit, I tell them to bring their walking shoes as the only way to get a feeling for Tangier is to go walking. After dinner, we walked up to McDonald's to get the best view of the town...sounds tacky but that's the best place. I showed him the cafes and the shopping areas. For the first time since I left Jamaica in 2000, someone offered to sell us marijuana...pass. When I dropped him off, I kept walking. About two-hundred yards from our departure point, someone grabbed my arm and stared deeply into my eyes like I was supposed to know him...I didn't. "Don't you remember me?"
"Do you work at the Intercontinental Hotel?"
"No, I work at customs in the airport".
Funny that he'd remember me...I'm one of the thousands that pass through that place.
"How do you like our country?"
"I like it. I was just showing my friend the city."
"You mean the Egyptian". Oh my, the man has a photographic memory that rivals most computers.
We wrapped up the conversation..."If you need anything, you come find me. My name is Hassan." If I could get buck for every time I heard that expression. My associate said he got stopped someone (probably by the same guy) the previous evening in the same location. Big brother is watching...One of the guys called him a scam artist and told him to get lost…I'm not that smart…cost me some 'petrol' for his car because he claimed his card didn't work…someday I'll be smart.
The lease for my apartment included the landlord paying my utilities. As it was in Arabic and I don't know that language, I KNEW the terms of the lease because I negotiated them through several translations. Imagine my surprise when I entered my apartment only to discover no electricity. The rest of the building had lights. I made a few calls. My usual translator didn't answer and I came up bust with the other two. I did get an offer for a room with lights. Beats being homeless or paying for a hotel. Several months ago, I asked the landlord about all the mail in my mailbox...most were others' bills. He told me not to worry about them as my utilities were paid. Well, he either forgot to pay the electrical bill (one of those bills I was supposed to ignore from my mailbox) or it was a screw-up by the utility company. Power bill was paid the next day and I had electricity that night. I had an electricity party that night. No, I didn't lose any food as I have not yet begun to stock my kitchen with food. It's never boring...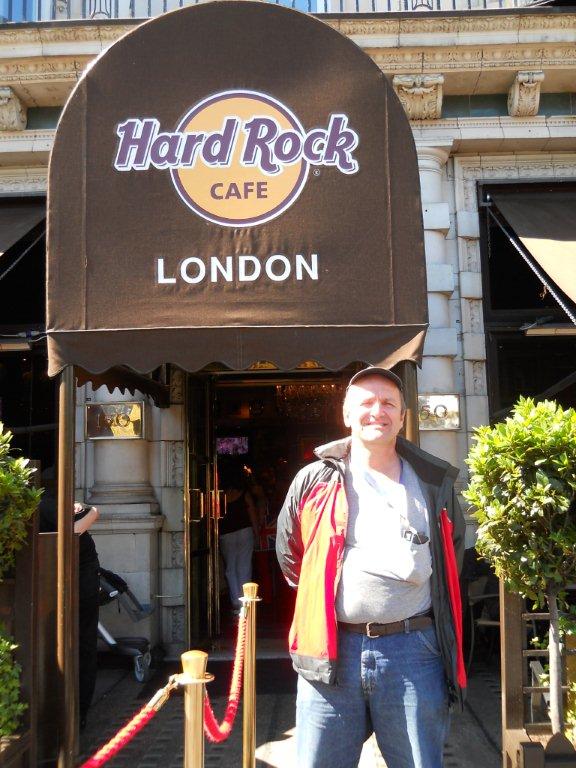 Years ago, I was out shopping when I overheard a toddler crying to his mother "I don't want to go to the zoo, I want to go to McDonald's". Never was that more prevalent than having spent a couple of hours with a friend at McDonalds one Saturday afternoon in Tangier. I lived very near to this one. My friend isn't very well to do and the security guard wanted to know if she was with me...yes. What's amazing about this is that a whole conversation took place through facial gestures without a word being spoken.
It takes serious money to eat at the Golden Arches if you consider the average salary of a Moroccan. The prices here are about twenty-percent higher than the McDonald's in the US. This is attributable to the twenty-percent tariff Morocco puts on imported goods. As an adult, you don't think twice about buying a can of Coke but as a child, you couldn't afford it as it took up a serious chunk of your allowance. Same with the take home pay here.
One child was having his having his birthday party on this particular day. Many of the childhood games I used to play were done at this bash...the hokey-pokey, musical chairs, the Macarena, the chicken dance (sung in French). Seating was standing room only. It was only for the well to do folks. There weren't any poor kids in the place except for the children of my friend. Not thinking he was poor, her eldest child kept trying to give food away to those who didn't need it. It was certainly a social revelation for me. Those well to do patrons tried to isolate their family from the poor kid who thought of himself as being rich who was giving away his food…take that lesson and digest it.
There's a homeless man I frequently viewed sleeping at night on a bench along one of the main thoroughfares of Tangier. He's got on his winter gear and all covered up but he leaves his vertical smile uncovered...no kidding. I'll let you draw your own conclusions here. He sits on park benches the same manner.
For many Moroccans, being creative often means the difference between going hungry and having food in the stomach.
For some, begging is a profession. There are a few who beg using a wheel chair bound partner. Some beg with a kid in tow. Some send their kids. I've seen some hawk Kleenex. The more industrious sell candy, watches, clothes, shoes, sunglasses, flowers, cigarettes, model ships, DVDs, car windshield wipers, umbrellas during the rain...the list continues to grow. The most unusual so far; selling coat trees (stands).
One of the neighborhood youth who's a veteran at panhandling, was handed a partially consumed beverage container from a stranger and he consumed the contents without hesitation. I've seen that same well-dressed kid...panhandling for money to pay for his meal of pizza and fries in a high end restaurant in my apartment building. Persistence pays in begging. Trouble is that he's convinced some of the neighborhood kids that it's cool and they've joined in with him.
I saw human parking meters and security guards (doorman) instead of cameras...anything to keep folks employed. The doorman keeps away the undesirables which don't seem to present any challenge here. The human parking meters take tolls for parking. The doorman can stay in the dry when the rains come and in warm condition...the parking meter stays outside rain or shine, night and day. I have my eye on the doorman job when/if I someday retire.
The beggars thought I'm Spanish...I remained silent, shook my head, and kept walking.
As I've written before, I believe that permanent welfare is wrong. It gives no incentive to get off of welfare and back to work. Those that are rich were probably poor at one point sacrificed and took a chance. Give me a fish and I will eat for a day. Teach me to fish and I will eat for a lifetime. Those that are out hustling to sell you something are at least working. Some of the really hungry were dumpster divers retrieving the scraps people would throw out just to have something to eat. I believe that for some, begging is an actual profession instead of finding even the most menial of work exploiting the generosity of others while covering up laziness. Unfortunately, the needy are overshadowed by the cons. The beggars...well...start fishing!
With the human parking meters helping drivers to park, you'd think cars would be flawless but most cars have scratched bumpers at all four corners. Cars advertising driver training have two steering wheels and seem to be cruising the streets of Tangier often. Again, you make the connection.
Things that I wonder about:
At an intersection, why do the Moroccans put pedestrian signal lights on one side of the crosswalk rather than both? They are pretty cool though. It's an animated pedestrian who speeds up as you run out of time to almost a sprint.
Like Turkey, why are sudden holes or drops not barricaded, hand railed, or covered on sidewalks? You could be walking along a sidewalk and easily find yourself in some pit or falling down a flight of stairs without warning. Why not fix them or identify them with a sign, barricade, or handrail? It has to be a sixth sense because I've seemed to subconsciously learn where the sidewalk hazards were and successfully avoided them.
Why do Moroccans eat lunch later? I can't get out of the 1200 mode but not many places are open at that time. One of our departing local employees scheduled his goodbye party at 1330...too late for me.
Those of you that have seen my apartment from the photos may have recognized the shops and restaurants on the ground floor. At the entrance to my building sat an open space waiting for someone to occupy it. It sat completed yet unopened for over a month for whatever reasons I couldn't fathom. In less than a week before it opened, Ramadan cut off lunch to the Muslim crowd and part of dinner (fasting from sunrise until sunset). When Ramadan was over in September, the majority of the tourists were gone and the local businesses dependent upon tourists will have to wait until next summer. Maybe, the owners didn't have all their equipment. Admittedly, I don't have 100% knowledge but had I been the owner, I'd have been busting my buns trying to get the place open to get the exposure/revenue young businesses need to get publicity to become recognized in the public eye. In the hospitality industry, they call it a 'soft' opening…not quite perfect yet but we'll give you a discount for giving them a try.
In February, we got a new boss. New bosses always make changes whenever they take charge. He wanted the city office to start at the same time as the field office, 0730 instead of 0830. On American run projects, we usually start at 0700 so I was still ahead. He dangled the incentive that we could go home an hour earlier but I'm still going home at the old time. The other expats complained. The Moroccans stayed silent. They simply ignored the order and showed up at their usual time. They don't mind working late but early is out of the question.
Anyone who has driven in Washington DC can visualize the streets of Tangier. Streets go in all directions and not just north and south. The intersection adjacent to my office has four intersecting streets with a traffic circle to make-driving and walking more interesting.
Taxis stop at yellow signals for fear of an unseen officer waiting to collect a hefty 'tip'. They'd accept about fifteen dollars with no ticket but an official ticket runs about four times that.
While I was home on spring leave, the summer skipped from second to fifth gear bringing Tangier from a dormant state to a vibrant, almost carnival atmosphere. Throngs of people make a constant stream to the beach. Carnivals fill once vacant lots. Musical shows sprung up everywhere...yes...its tourist season.
By sheer coincidence, I'd just finished my dinner and a mega-fireworks display started across the street. It was a promotion for a new cellular company in Tangier.
A vintage car race passed through the city.
Ditto for a bicycle race that had four laps passed my office window.
I saw a parade of Ferraris with police escort.
The circus came to town. I haven't been to the circus since I was a kid. My staff hadn't seen the circus at all. We made it a social function. I enjoyed seeing their childlike exuberance.
With spring comes a noticeable increase in tourist boats in Tangier.
No, we didn't see any of the volcanic ash that shut down European air traffic though I'm told it was difficult to get a car on the ferry as they were full.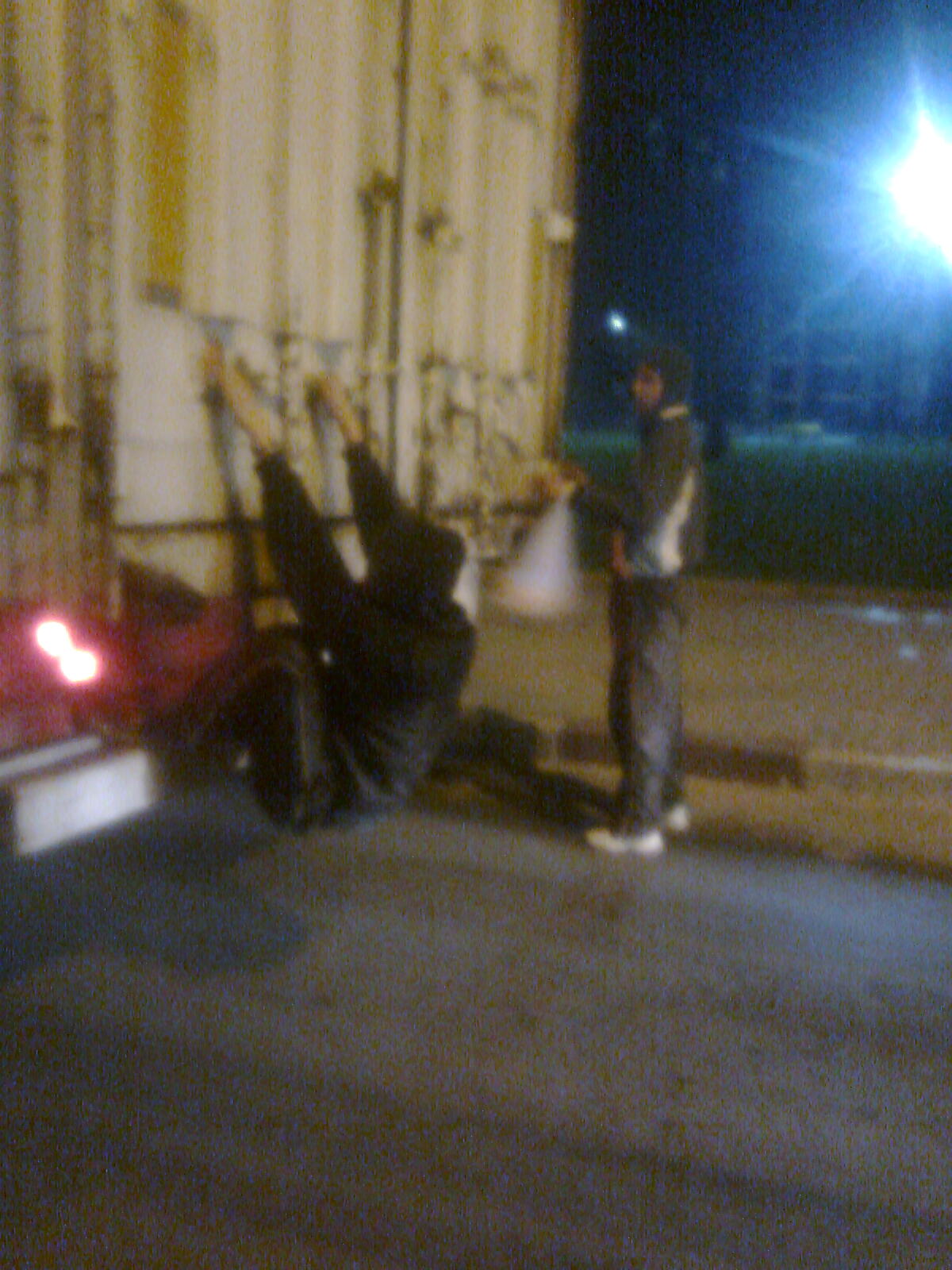 Wish I could have had my camera handy for seven local truck surfers...hitching a free ride, three or three on the trailer bumper, three on the passenger running board, and one on top of the trailer. Speed seeking rollerbladers grab on to cars stopped at traffic lights and get a free tow up the hill or accelerated ride across the flatland.
Morocco has its' wedding season the month before Ramadan. I usually walked to the office around 0700. I saw decorated cars speeding down the boulevard celebrating with passengers hanging out the windows waving, headlights blazing in the daylight sun, horns honking, in a continued celebration of the previous nights' festivities.
I did make a visit to the local casino. To enter, you're required to pass through a metal detector. I tried to enter a few months beforehand but they defined my Leatherman as a weapon. It fit my definition of a tool. The difference between a weapon and a tool is intent. Since we couldn't agree on intent and the subsequent definition of weapon, I left as I wouldn't leave my tool in the custody of the guard who would claim to have lost my weapon and redefine it as a tool to sell it for his gain. This time, I left my 'tool' at home.
The casino was empty waiting the tourist season. TVs lined the walls with NBA action on every TV. The only game they had was slots. No, I didn't try my luck. I only gamble through my broker.
If you ever want to find out what your true friends are, try losing your wallet with cash, credit cards, and driver's license inside. Two weeks later, I was supposed to leave for London. Luckily, I keep my passport in safe keeping which means I don't carry it on me except in transit. I retraced my steps to no avail. I called the banks to cancel the cards and my mom to go for the replacement driver's license and ship one of the cards. The other card was shipped by the bank. I had but a dime to my name until my friends loaned me money to get by within a couple hours after I lost the wallet. I dined out keeping no food in the apartment.
I really sweated out the timing with the London trip in the near future but all worked out. I had one card within five days and the other in ten. I did lose money but it's secondary to the security of my cards and simple cash. Thank you support team!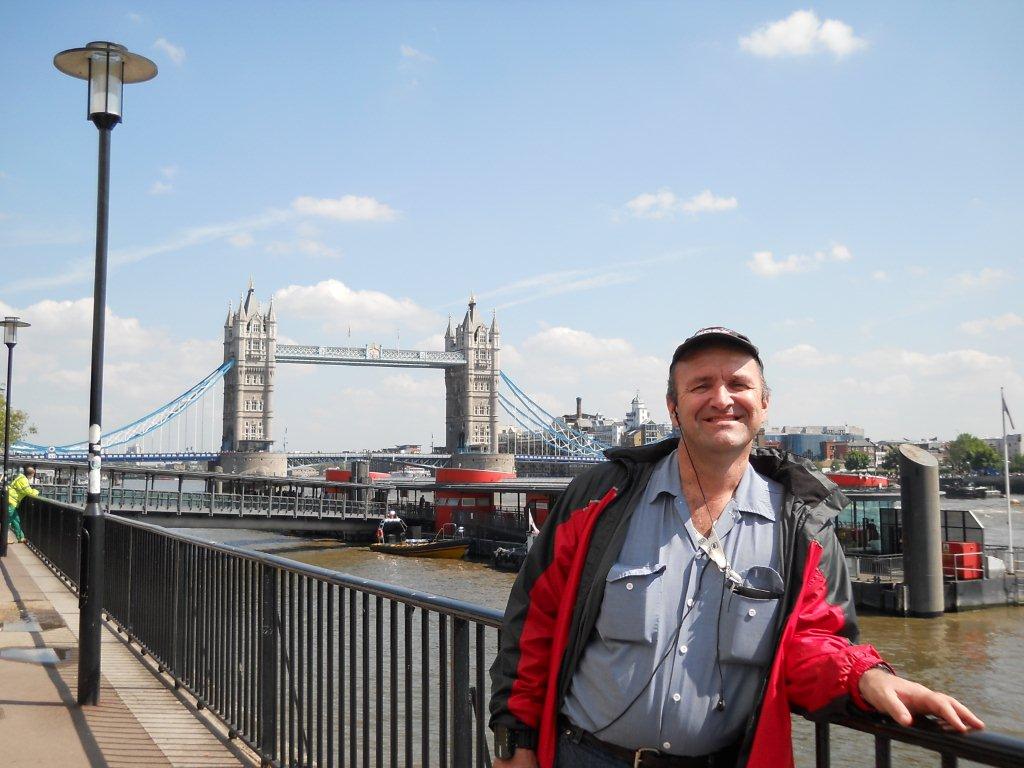 Big on my list was the trip to London. As I wrote earlier, the trip was postponed so I could go home for Christmas. I had to go see the Queen...actually, if I could afford to live in London, could work out the details such as job, visa, etc., I'd seriously consider it but I'd imagine it'd get old like anything you do on a routine basis. It's perfect for vacations and a refill on civilization.
Leaving Tangier elevated the blood pressure a bit. I had to leave for visa reasons...every 90 days you have to leave Morocco. The immigration officer gave my passport the eyeball but as luck would have it, it'd been exactly 90 days since I last entered Morocco. He called his supervisor who told him to let me go.
I had a few items on the shopping list. I didn't have any big plans...no big concerts or sporting events but I did do the shows and practically lived at the Hard Rock Café. My shows were We Will Rock You, a rock opera based upon the music of Queen, Thriller Live (a historical perspective of the Jacksons and Michael himself), Hair, Enron (the fictitious portrayal of the failure of Enron), and The Lion King.
Being the 'engineering type', seeing all this art makes me miss the creative side of life. I believe that the dreamers come to the engineers for help in making their dreams come true. We engineers do it with a bit of thinking.
While in London, I stayed at my usual spot, the Cumberland hotel and all but lived at the Hard Rock Café. Next time, I may consider some place closer to the playhouses and movie theaters rather than the shopping district. I ate those foods I can't get where I live especially Chinese and pork.
I wore my feet out along with using the subway as my main forms of transport. The tourist spots were repeats though I did try the technology museum for something new. I tested out my new camera and played with the GPS around the Thames to do something interesting.
I used to adore going to movies. Living overseas has put me out of the movie realm. I simply don't know the latest Hollywood star/starlet nor do I care. Anymore, I simply get so comfortable watching movies that I doze off and miss part of the movie so I stick to DVDs where I can go back to parts I've missed. I did see Robin Hood. Yes, I did miss the first part of the movie watching the back of my eyelids. I hoped that Avatar was still showing in the theaters but I had to settle for buying the DVD and watching it on my home projector.
I bought some movies in London. One of the movies, The Bourne Ultimatum, had parts filmed here in Tangier. I didn't recognize any of the scenes though the street maps were of Tangier. IMDB.com has some interesting trivia about the movie.
Returning to Morocco from London in June wasn't much fun. The boss called me into his office...my position was terminated. I wish I could convey to you the relative insanity that has arisen since that point. I got to the root of the matter in that the client wished to keep the revenue for my position for themselves…can't blame them for that…pure economics. My departure was delayed from June to early July, late July, August, September, and then mid-October. We were working on a major presentation for the end client so my boss kept extending me. I kept envisioning vacations and family and friends but it dwindled for the sake of paying off Christmas in September and my toys…the almighty dollar.
Right now, I can't be 100% sure of my next destination. I had inquiries/offers to go to Sacramento, Winchester VA, New York City, Turkey, Kuwait, Libya, Afghanistan Egypt, Saudi Arabia (2 times), South Korea, and among others.
Technically, I'm laid off. The company has no immediate work (other than in the US) for me. I told them I had other work that won't start until February 2011. If they find something for me between, I'll go to work. Since Dad died in 2008, I've wanted to take some time off and get to know my family, travel, and do a whole lot of nothing…and that's what I'm doing. Technically, since Obama is giving out money, I could take some of the booty but…maybe later. So far, my health insurance is still paying for my claims and my company email still works.
My ongoing projects at home have been doing the paperwork for my next job and trying to sort through the years of dropping off and picking up things I've bought since I started doing this international circus. Thanks to all that helped me with the paperwork!
Because my departure was so extended, I had four going away parties including two combined events for all the other events happening at the time, an exclusive impromptu event, and one I held for my department.
I went home in September for ten days…doctors, family, friends, and toys…two new laptops were the headliners along with a whole slew of boxes from Amazon.com. Each time I thought I was going home, I went crazy and ordered more stuff. Ma brought out a miniature Christmas tree and a plastic Santa for my Christmas in September. I did get to see, in person, the opening game of my beloved Huskers…hadn't been there in many years.
The laptops, both from Dell, are as different as night and day; a netbook and a quad-processor bad boy that months later, I'm still learning to use with all my other techie toys past and present.
This trip was another pit stop…unload and reload…taking stuff home early…and grabbing a few essentials with a few visits to doctors, family, friends.
A consequence of extending my departure extended my stay through Ramadan. In consideration of those that are fasting, we non-Muslims must confine our food / liquid consumption to private locations. I admit that my inconvenience is minor compared to a month of fasting. I liked that work days are shortened by three hours to seven hours with no lunch break but that got tedious too.
On the first day of Ramadan, my assistant, a Muslim, asked me where my diet coke was...in the fridge. I didn't wish to offend our fasting staff. She replied that it wouldn't offend nor would it be a problem but my DC remained in the fridge. She repeated her question a bit later a couple of times and each time I gave the same reply. Later, she asked her other colleagues in Arabic who replied in English that it wasn't a problem. I remained motionless so my assistant went to the fridge and brought me my DC. End of discussion.
Strange by Muslim standards, Morocco shifts their clocks for daylight savings time. Our clocks moved from standard time on 2 May and returned on 8 Aug, just before Ramadan.
Most restaurants didn't open until 9pm or later during Ramadan. Some simply closed for the month and went on vacation. The few restaurants cater to children and non-Muslim population along with the few remaining tourists. It was slim pickins finding open eateries during daylight hours but it was possible. There wasn't much variety and it got mundane quickly.
I left Morocco in October. Getting home was a semi-circus. Usually, the first folks I see at the airline counter mumble something about the additional cost for my luggage but this was different…could I come back another day? I had packed up everything and left the key with the landlord with no turning back…not a credit left in my prepaid cellular…only to find out that the first leg on the flights home was inexplicably cancelled. My driver was long gone. Coming back another day was unlikely unless they wanted to put me up in a hotel. That one drew a non-response. I was supposed to fly to Amsterdam and spend the night before continuing on my journey. I didn't get upset. There was a whole slew of Moroccans who were upset for me. The airline flew me to Brussels where I was to take a taxi to Amsterdam…selling that one to the border folks would take some convincing of a sob story! We got the transport ironed out and the airlines wanted to charge me for an extra piece of luggage. In effect, this was a double charge as they were going to send my luggage to Brussels too and I'd have to pay again for it the next morning. They understood my predicament (they were the cause) and waived the first charge.
I left the irate Moroccans back at the airport making the trip to Brussels, where I sold an unrehearsed sob story to the border folks, (they said 'good luck' and I'd need it) collecting my luggage in search of the Moroccan Airlines representative in Brussels…they were gone! Here comes that s-word again...rhymes with 'mitt'. Someone suggested I go talk to ground services. I started my sob story and this woman finished it for me…with answers! Wait here where I learned another couple was in the same situation as I and we took a van from Brussels Belgium to Amsterdam Netherlands…except for the van dying twenty minutes before we arrived at the airport…nothing's ever easy. Just get us to the airport and I don't really care if the driver makes it back! We got the bus going on the forth try and we were off to the airport…yea! I got a bit of sleep that night by oversleeping my alarm clock and the wakeup call but I made it on time to catch my remaining flights without incident! I love boring trips!
I regret having to leave Morocco. It's an awesome location to have lived. It's so close to Europe yet so laid back in the old world Arab way. Tolerance is a way of life. Like anywhere else, the people are the greatest natural resource. I've felt nothing but welcome there. The climate is moderate…summers that aren't hot and winters that aren't cold.
I'd been there, done that, and I wanted to move on. I'm like the military who get transferred every three years but I like moving every year. I like the variety.
For the first month I was home, I didn't venture too far. That got old. First trip was to Kansas City for friends and football. Remember, Mr. Ed…he's got four ankle biters in his heard and they hadn't seen "Uncle Lou" in years. They were staring out the door when I pulled up the driveway in my rental car. I got to see another longtime friend, the KC Chiefs play…they won which took away the sting of the previous day's defeat of my beloved Huskers to the Aggies…you Aggie fans had some help but it sucked none the less!
As weather allowed, I averaged about a hundred miles a week on my bikes. One trip that totaled over 40 miles reinforced my theory that Bluelou isn't a spring chicken anymore.
No, since I've been home, I haven't done a whole lot of exertion and the scale is proof but I'm working on it…home has always been too much of the good life.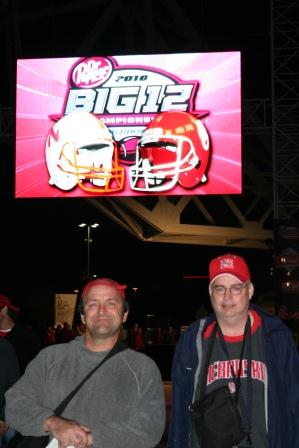 Another excursion…my old stomping grounds Texas….Houston, Dallas, and San Antonio. I used a fraction of my frequent flier miles to fly to Houston to visit family and a friend before heading off to Dallas to check out the Huskers in their last Big 12 championship. It was odd landing in Houston. I had the naked feeling that I needed my passport...too much international travel for this cowboy. In spite of losing, it seemed only fitting to round out our last Big 12 game to play Oklahoma bringing back dozens of similar games that had some impact upon the national rankings.
As continued proof that my travel luck is wearing out, Delta elected to hold my luggage hostage until the next flight…effectively killing a raw oyster consumption orgy I'd planned for the opening day of my vacation.
I've been to Houston several times but this is the first time that Martha, my GPS and I have navigated the endlessly long and wide freeways. She didn't fail me.
To me, San Antonio is the River Walk (restaurants) and friends. When I first arrived, my mind told me I was home…someday maybe. As luck would have it, the Christmas lights were lit but the bags with the candles weren't around…the coolest part. A Segway tour of the downtown area and breakfast at a historic B&B area were the two semi-touristy things I did. For the interested, go to segcity.com for the tourist information or Segway.com for more information on the Segway itself. Go to chguenther.com for the C H Guenther flour company and info about the B&B. I just ate breakfast at the B&B. I stayed in a nearby hotel. Google the King William area of San Antonio for more information. I'd love to own a Segway but it'd be too much to get them to wherever I live. My old project in the UAE was going have them as part of their sustainability plan. I also got to get caught up with friends and writing.
I wish I could have seen more sports while I was in Texas but the only game I could have seen was the San Antonio Spurs play the Golden State Warriors…a real dud on paper and in reality.
Omaha has a minor league professional football team and I saw one game.
2010… I just passed my sixteenth anniversary for working overseas. The facts are written all over this blog but adding them together blows my mind. I've been a part of seventeen projects while living or working in fourteen countries or territories. Through this blog, I've shared with you the stories and images I've been a part of. You folks have been my support team. When I grow up, I'll settle down. For now, all I can say is I couldn't have done it alone. Thank you!
Working internationally for the past sixteen years, I have to admit my travel luck seems to have run out. I fear the years to come. From my best calculations, I've accumulated over three-quarters of a million frequent flier miles and come out relatively unscathed…be prepared!
Doha, London, Tangier, Dallas, Houston, San Antonio…oh life from a suitcase still suits me if the airlines could only keep us together.
2011… my 30th class reunion…next year. I'll hope to be there. The thought of the big 3-0…old and, hopefully, a return assignment to overseas. I've got trips scheduled for Denver and the Big Apple in January. There may be more.
Hope you enjoyed this interactive 'Christmas Card'. There aren't any updates to the family photos but check them out anyway.
I also hope the holidays are good to you and yours. Happy Kwanza! Happy Chanukah! Merry Christmas! Happy New Year!