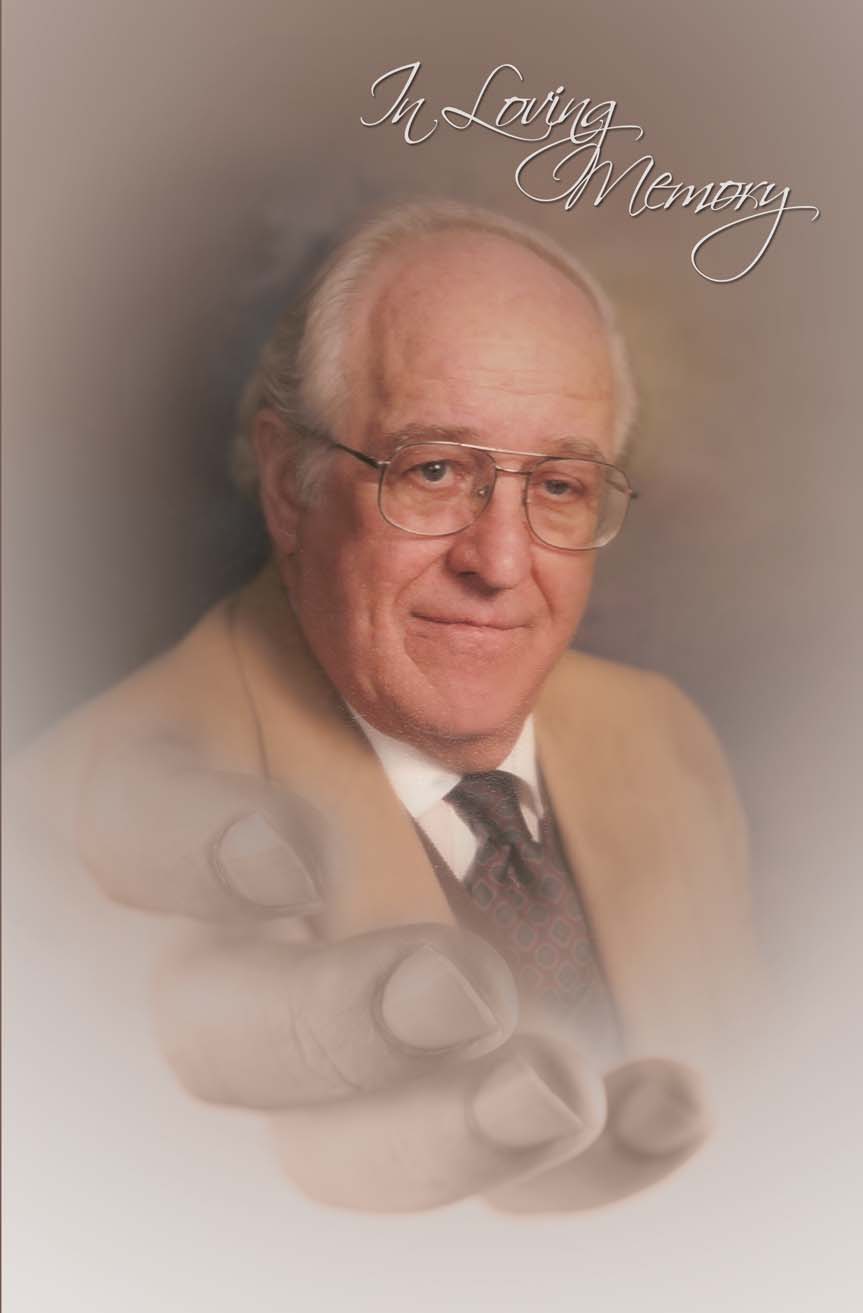 Yes, it's the annual Christmas issue of the Bluelou times. This one goes out electronically along with snail mail for my non-email denizens. Some of it is direct copy/paste of what I wrote before. While it's a review of the past year, keep reading…it'll get interesting.
When I last left you, I was in Beijing getting ready for the Christmas and New Year festivities. As I wrote, that week was pretty low key though I did find four of our crew who were dying for dinner invites long after the atypical Christmas dinner of Mexican food at Casa Lou.
This is one of those unique paybacks of technology. My family was doing their traditional gatherings at one of the siblings' houses. I didn't want to fly home…I was already taxed by three flights between Beijing and Omaha in the past five months. I started regretting not going home as Christmas approached but it was too late to make arrangements for flying home. Usually, I just call when I know all have gathered. With a bit of forethought, I arranged for them to bring my web cam so I could see and hear them in Omaha and me in China. I wasn't home for the holidays but I got to see them for an hour of the festivities. It's one of those moments I'll treasure.
We in Beijing had a truly unique 'White Christmas'. Instead of snow, we got smoke without fog...not smog. The freeway was about a quarter-mile away. Any evidence of the freeway was visible only at night...the streetlights. Otherwise, it looked like the air was the inside of the incredibly white fluffy blanket of clouds you ride above while inside a jet airliner.
In January, I had a buddy/associate I worked with in Sierra Leone come and stay for a week in Beijing. Being a Bama boy, he held out pretty well in the Beijing winter. I took a day off of work so we had two days and every night after work to tear up the Beijing tourist scene. I left him to his own during the week.
My friend had barely unpacked when we hit the taxi to one of Beijing's clothing markets and then to Hooters for some Chinese 'culture'. We walked back home showing him some of the grocery stores I shop and the sites I see.
Near to my home and office is what we call the 'Man's' market. There's one for the women too. We stopped by because my friend had an iPod that needed help with the battery. He bought a kit through the mail that said he'd become frustrated with the disassembly of his iPod but it would fix it. He replaced the battery with the one that came in the kit but it didn't work. One trip to the Man's market and we started asking around. When we encountered dumb looks, we kept shopping. Eventually, we found a shop and we settled on a price. The case came off with a simple thumbnail so we knew we were in the right place. Ten minutes later, we paid the cost (less than $30) and home we went to charge it. After that, the unit worked like new.
Early the next morning, we headed for breakfast, the Great Wall (Badaling), the Ming Tombs, and the Military Museum...the aircraft hanger built into the mountain.
Skies were clear outside the city where it was smoky. Temps weren't bad until the cable car dropped us off at the summit of the Badaling Great Wall. We took a few photos, marked it off the list of the seven wonders of the world where my friend had now had been to, and headed back to lower ground where it wasn't frigid.
Lunch was McDonald's...China's version of something they call 'organized chaos' in the states. The place was absolutely stuffed with people. It was a mob scene getting the food and then finding a table. Unlike the States, you don't clear your table. There's someone that does that for you. After about ten minutes, we found a place to sit after the woman that cleans the tables gave the boot to three loitering teens that were hogging a table. The whole scene was a hoot. The best thing you can do to preserve your sanity is order carry out. The fact is that every McDonald's in China is like that.
That evening, we did the Chaoyang Acrobats and dinner at a nearby diner where he learned Chinese don't eat like they do in the States. No, your carryout doesn't come in a waxed cardboard container. You can forget about the fortune cookie and you'll have to share your food.
Last stop was the hairdresser for the haircut and massage. He'd been gone a while so I wondered where he was. His haircut was taking forever and the more time you spend in the chair, the more hair that gets cut. Unfortunately, he didn't know that the person cutting his hair was showing him hair colors for dyeing. He didn't get the massage…he got his grey hairs colored…so much for advanced thinking. He didn't get the best part...an upper-body massage…total price four bucks!
The next day, we had an abbreviated day…off for Beijing's best cheeseburger, the National Center for the Arts, and Tiananmen Square. Next stop was the Pearl Market for pearls, genuine imitation timepieces, and authentic replica outer ware. Last stop of the day was A Fun Ti…the dinner theater where the boss (now ex-boss) elected to dance on the table and Bluelou showed he was just as adept as Fred Astaire at dancing. On this particular visit however, Bluelou decided to let others show off their dancing skills…both my companions got to dance at least once.
On Monday, I returned to work. I needed the rest. Equipped with two days of riding experience and a taxi book, my friend hopped in a taxi for a day excursion to Tiananmen Square and the Forbidden City . We dined at a nearby restaurant where he learned the Chinese tradition of duck dinners...same spot we ate at for New Years Eve. Off we go to the Hard Rock for souvenirs and an introduction to the pimps and rental models of Beijing that patrol my neighborhood. When they offer you a 'massagee', they want to rub you the 'wrong' way. No, we didn't partake…just got the walk by sales pitch.
I also introduced him to Chinese hot pot…akin to fondue.
He did venture up to Xian (pronounced 'She-on') to see the terracotta soldiers via the redeye express train.
For those that claim I don't send photos…I'm guilty. I do, however, post them on my web site. There are nearly forty pages of photos from China alone.
Chinese New Year starts the first week of February but the impact was already felt in mid-January. Generally, it's a ten-day holiday with most businesses closing. Folks will work overtime and/or weekends to extend the holiday. Some will take the whole month off. We offered our Chinese locals financial incentives to work the holiday but not many locals will took us up on our offer. The majority of the labor is from the outer provinces far away. They go home for the Chinese New Year and it's a coin toss whether they'll return or not. We had fights between labor and management already from those going home expecting to be paid before they leave, as is the Chinese norm. Will the last person who's leaving Beijing please turn out the lights?
Some of this migrant worker transportation plight made CNN. Heavy snows hit the northern provinces. Since everyone left for vacation, there wasn't anyone to remove the snow from the tracks. Millions were stranded in the train stations. We noted no seasonally unusual weather in Beijing.
Fireworks are a big part of Chinese New Year. At one time, they were illegal but now, they'll light up the Beijing sky.
I've posted a couple of photos of the fireworks . The first day of the fireworks brought the most comments at work. My boss described it best; if you're at an event somewhere in the US that has fireworks and it's approaching the end, the folks who are launching them save the grand finale for the end with lots and lots of fireworks going off concurrently. It was pretty much a grand finale all night long here. Even in the day, there were many explosions going off. I slept through most of the nighttime fireworks but awoke in the wee hours of the morning where the festivities were still going strong. The neighbor above me swore they were aiming for our porches. The debris from the spent fireworks was quite a sight.
From the 'I'm not making this up' category...an actual interoffice email I received at work: 'It is unsafe and illegal to take fireworks into hotels or any other facility where there are people(.)
Chinese law forbids taking fireworks inside a building where people live or work. It also forbids taking fireworks inside a facility without a permit. Each hotel has regulations against fireworks. Do not try to circumvent this law. You will be breaking the law and jeopardizing your safety and the safety of the personnel who live and work in the hotel.'
I bit. I had to know who, if anyone from our crew were trying to bring in fireworks to the hotel. We've had several reports from the hotel regarding our crews bringing fireworks into the hotel. I'm not making this up!
As bad luck would have it, I will have made two trips home in less than a month in January and February 08. The first trip was my father's funeral. He died 1/20/08 at the age of 79 after 18 years of steadily declining health.
Dad died quickly at home in the house he felt most comfortable in with family around him. He had breathing problems during his last 72 hours on earth. When I called home after he died, my mother said he died quickly and painlessly.
When I took this job in 2003, I knew I'd probably be making that trip home I did last month at some time during this project. It was just one of those instincts I couldn't forget. My father was a Catholic Deacon. He visited the prisoners in jail and counseled those in rehab. We often entertained those freed convicts in our home. If I could grow to be half the man my father was, it'd be an accomplishment. He was one of God's soldiers and now he's with his Maker.
While I miss my father, I take comfort he's in Heaven with his Maker and finally in peace standing beside his son, my brother, who died when I was 14. Both of them experienced hell on earth...my father's hell was in 18 years of declining health that slowly took his body and his mind. Alzheimer's took its' ugly grip on my father with each of his surgeries in those 18 years. Alzheimer's isn't a punch line at the end of a joke for me.
My brother was an epileptic whose friend's way of dealing with him was teasing him. My mother too gets peace by finally being free from taking constant care of my father. There's a permanent hollow spot in my heart for both of them but I'm happy that they're all free from the burden that life on earth placed on them.
It was the second night home; I couldn't sprint to the bathroom fast enough for stomach relief. It was either the travel, bad food I'd eaten, nerves, or a combination thereof that made me sick. Both of those trips home made me very ill…a first in my fourteen year international career of travel.
We're doing as well as can be expected. I've posted the memorial book on the web site. The second trip was for routine medical exams and R&R. With 30,000 miles and 56 time changes in less than a month…I not sure it lives up to 'rest and relaxation'. Actually, it was a repeat performance of July and August 07 but I didn't get sick on those trips.
Baseball anyone? The company graciously bought us American Major League Baseball tickets played right here in Beijing. On March 12, and 13, 2008, the Los Angeles Dodgers and the San Diego Padres squared off in Beijing's Olympic Baseball Stadium. We had a whole contingent from work who attended the Sunday game. The Saturday game was called off as a tie 3-3. Sunday, the Dodgers sprang out into the lead at 3-0 but lost it in the later innings at 6-3. Weather was cool…fifties with lots of wind. The pitchers didn't have water…coffee in the bullpen. I've posted pictures from the game and an interesting article from USAToday.com about the game on the web site.
Built by the domestic portion of our Chinese subcontractor, the stadium where the games were played will be used for Olympic Baseball (and probably taken down for high-priced high-rise buildings before the closing ceremony). Located right at subway, I took the train after Sunday Mass. Our workers were bussed. We had seats on the left field foul line. I had a great view of the foul line pole.
As I walked from the train, there were many folks asking me if I needed tickets. We were warned to carry the jackets sold with the tickets as there would be many counterfeit tickets being sold. My ticket was scanned and a female gave me a very thorough frisking for forbidden objects and devices. I had none so I got in. There were official souvenir shops, pitching cages for the spectators to try their luck, and porta-potties brought in for just this occasion (but nothing to wash the hands). Our crew has very close ties to a nearby restaurant owned by an American. His restaurant was catering the game. We were dreaming of hot dogs but I got to the counter and drooled over the concessions…BBQ beef, hot dogs, burgers…all that baseball food.
I ordered a dog...no dogs…BBQ beef…nope…only burritos…rats! For two burritos, a can of coke, and a bag of chips…eleven dollars…try that in the USA. Beers were sold in the can for about a buck and a quarter. I found my hot dog around the stadium near my seat…a bun like French bread with mustard…eating meant taking care the meat wouldn't launch into the lap of your neighbor…hey…baseball…what the heck! There were no trash cans. We had a maid who came up and down the aisle with a trash bag to collect your discarded items. Each seat had a paper identification tag in Chinese characters taped to it. Players were announced in Chinese…he wasn't the third baseman, he played 'San (three) base'. They even had female cheerleaders shaking their pompoms and doing dance routines. The between the inning entertainment didn't seem to go over well. 'Take Me Out To The Ballgame' during the seventh inning stretch was sung twice but the animated race around the stadium for the hotdog condiments shown on the jumbotron fell flat. Programs had some English but mostly Chinese. Thunder sticks and programs were complimentary. Too bad I left my knife at home!
When my friend Butthead suggested we go to Snack Alley, I balked but since he's directionally challenged (doesn't know his way around), I thought it'd be an interesting adventure.
Snack Alley (AKA Bug Street) is definitely an enigma. Located in the heart of Beijing just east of Tiananmen Square and the Forbidden City in one of the original posh shopping malls named Wangfujing, it's definitely a tourist venue. I believe I'd been there before but it really doesn't get cranking until the evening.
You order your insect of choice and they'll cook it. I spotted several skewered scorpions still moving on the stick. Grasshoppers, scorpions, sea snakes, seahorses, lizards, star fish, cockroaches, and other delicacies were waiting for the brave of stomach. I didn't see many consumers of these creatures. Those that ate stuck to standard Chinese fare of rice, noodles, tea, etc..
As a child, Mom fed us rocky mountain oysters without telling us until afterwards. I've eaten octopus. I ate a fried scorpion when served as part of our duck dinner years ago. It tasted like crunchy bacon. Our Chinese subcontractor tried and failed to get us to eat dog penis soup. I have an insatiable appetite. It's impossible to get me full, but, like the dog penis soup, it's another event in which I lied because I 'suddenly felt full'. Here's a few choice photos.
I trust many of you enjoyed the Beijing Olympics. I don't believe you could appreciate the sacrifices made by the Chinese people to put on this spectacle. The New York Times had an interesting post on their web site.
In the ongoing saga of Jr. and Sr. Gutbomb, Jr. was often seen hiding behind one of our security walls. He was hiding from the police and that he probably doesn't have a license to be selling gutbombs.
When I saw Jr. behind the wall and Sr. at the back end of a tractor-trailer parked behind the fence, I knew something was up. Sr. pointed toward the street. I'd guess the police were looking for him. A couple of weeks later, both were gone. I'd guess I wouldn't be seeing them working until after the Olympic torch was doused.
He reappeared about a week after he disappeared with his wife running things and his son not to be found. He'd fetch supplies and fill in from time to time but my guess was that the cops told him to get lost…so he brought in Mrs. Gutbomb. I've seen Jr. a couple of times. Once, since the big bust, he tried running the show but he was gone as I was headed home for lunch. Senior returned the next day. He finds a big truck or a bus to hide behind to conduct his business rather than park his bike on the street. I'd eat about three gutbombs in a week. One day, I had a gutbomb for lunch. Sr. was set up right on the street. I swore he paid off our guards to be on the lookout for him. When I came back after lunch, a stranger was riding the gutbomb factory bike and Sr. was being placed in an unmarked police car by a uniformed officer. My guess is that he's making so much money that he can't afford not to play cat and mouse with the police and the construction cash cow is going away with the end of our work.
The police got pretty fussy right leading up to the Olympics. Anything that wasn't 100% legit was shut down until after the Olympics. I didn't hear any grumbling from our American workers but I've been told that a bar that is one of their favorite hangouts which specializes in prostitution for rich clients was closed until the Olympics closing ceremony.
Unless you live under a rock, you've heard of the earthquake in China. The epicenter was almost a thousand miles away. Still, some of the folks at our project felt the tremors. They said it lasted about ten minutes.
Me…well, I had the Beijing Crud (a.k.a. the flu) and I didn't feel a thing. To the best of my knowledge, our project remained unaffected though I'm sure there are some workers who quit to go back home.
One of our former local workers had just returned from Sichuan bringing her newborn daughter to visit her grandparents while she returned to work. It took a while for her to contact her parents to find out both parents and child were ok. The quake took out the phone lines. She doesn't know when she can return to bring her daughter back to Beijing. It took her parents some time to hear from all of their relatives but they're all ok.
Here's a link to a friend's web site where you can donate to the relief cause: http://www.greatwallappeal.org. He's a priest in Beijing who's working with Catholic charities.
As part of the mourning process, China gave the TV viewing public three days off of entertainment TV. Only news and business channels were viewable. I was able to view one entertainment channel of the hotel satellite along with all the channels on my Slingbox.
With a month to go before the Olympics, the Chinese effort to convert Beijing into an Olympic class city was still going strong. Older buildings got new skin. Even light poles got a fresh coat of paint.
The battle to bring air pollution under control continued. Like Atlanta in 1996, cars with odd license plates can drove on odd dates and even cars on even dates. More and more construction and factories shut down.
With a month to go, the BBC news channel got out their pollution meter and found air pollution was five times the allowable pollution limit established by the World Health Organization. Allowing for their 20% error limits of the device as stated in their report and as I heard from other reports, there was a long way to go. We hadn't seen many clear days in the months leading up to the Olympics.
Before the Olympics, I speculated that it'll be a coin toss as to whether the air quality improves to the satisfaction of the Olympians. Most of the old polluting vehicles around Beijing have been retired leaving mostly new, more efficient ones. Factories and foundries in the region have been shut down for some time. Much of the pollution comes from far, far away. Beijing is located in a bowl that prevents pollution from being easily evacuated from the city. Compounding the problem, there are too many tall buildings in Beijing that don't allow for much of the infrequent winds to blow the polluted air out of the city. Soil erosion and residual dust from burning coal will remain. It's not just a Beijing created problem. Unless there's a total cessation of modern life in China and the surrounding countries starting now and the residual remnants from the past are cleaned up, the pollution will remain to some extent. Farms will have exposed soils subject to wind erosion. In spite of their Herculean efforts, at this stage, there's only so much that the Chinese can do. The media's coverage of this subject has elevated the expectations for sure.
Like most colossal sporting events, opportunity cost comes with the Olympics. The cost for renting busses to take our crews from their hotel to the job site suddenly tripled so we quickly found a new transport company. The cost of my apartment skyrocketed from $3,000 a month to $27,000 so we abandoned our apartments…we went home. The three that I know who'll be returning will do so after the Olympics are over. The nearby Hilton Hotel has more than quadrupled their daily rate to over $900 per night. Like most sporting events, it didn't take long for these gouging companies will soon see that nobody is going to pay their ridiculous rates and drop them back down to reality levels soon. It took the Hilton a couple of weeks to bait the folks at the Embassy with lower prices but still not the same prices as before the Olympic price escalation.
My feelings towards the Chinese Olympics are the same as I felt the first time I came here. I'm mixed on this subject. Without getting into my own personal politics, I don't believe that many spectators will attend other than those with family or friends who'll be participating in the games. It's too expensive, too far for most, and too much negative publicity generated around the games here in China to draw a crowd. I believe the key to success for Beijing, Hong Kong, and China to advance into the 'world class city' category as was their goal for this undertaking is totally dependent upon the impressions of the participants and world media. The climatological data points out that the summer months are the wettest for Beijing. It was the wettest I remember of the three and a half summers I've spent here. When I was here in 2001, we had a short window after the rains for truly clear skies where we could see the Great Wall from here in Beijing. That doesn't happen anymore.
The Chinese had to sacrifice not only for the Olympics but the Special Olympics as well…we're talking three months! How many modern businesses could afford to be shut down for that time?
I left Beijing eight days before the opening of the Olympics and the Embassy. Although not widely reported on the media, the ribbon cutting of the Beijing Embassy was on the same day as the opening ceremony of the Olympics. Both Jr. and Sr. President Bush showed up for the ceremony along with Henry Kissinger. FYI Sr. Bush was an ambassador in Beijing during the eighties. I was more disappointed that I didn't get to see the ribbon cutting than the Olympics. Even if I was there, word had it that I wouldn't have been able to attend. Regardless of personal politics, our client isn't big on expressing their appreciation for us individuals making personal sacrifices in building these facilities in remote (and mostly desolate) locations so I figured getting my picture taken with the president would be a nice thank-you. I told the boss he was going to see me in something kinky, namely, a suit and tie which I brought for the ribbon cutting ceremony so I could pose with Jr. but we won't get to see that picture. Word came back that only the senior representative of our joint venture got to attend. The Embassy folks had to win a lottery drawing to attend.
Given my insomnia, I watched the live streams of the Olympics on cable TV. I figured I got the best seat watching the events on TV. Getting tickets to Olympic events in Beijing was on a friend of a friend basis anyway. We couldn't get tickets locally.
My month at home is history. I enjoyed doing not much of anything. Wish I could have not done anything even more but I did (or didn't do) what I could. I visited friends and family, watched some baseball, football, and even drag racing. I did a bit of traveling with two trips to Kansas City and one to Des Moines. I rode my bike…even rode fifty miles in one day. I didn't buy too many toys though I did replace a non-functioning Martha, my GPS with a better version. Mom got me to do some painting and cleaning.
Fall came a couple of days after I got home. I didn't regret it.
Like Omaha, San Antonio was warm when I first got there. Then the temps dropped. I lived in a hotel room out of a suitcase with rental car and restaurant dining. I really didn't mind it. My expenses were paid. I had a fast internet connection and enough cable tv to keep me entertained. Though I did go to Houston a month after the hurricane passed through, I didn't do much traveling. My work was in the home office of our JV partners. Eight hours a day, five days a week, is like a vacation after 50-60 hours.
While working in San Antonio, I flew home once a month for a quick weekend visit.
I saw most of my beloved 'emerging' Huskers on TV. We've had a few missteps but we're going in the right direction. A bowl game would be a nice reward for the improvement.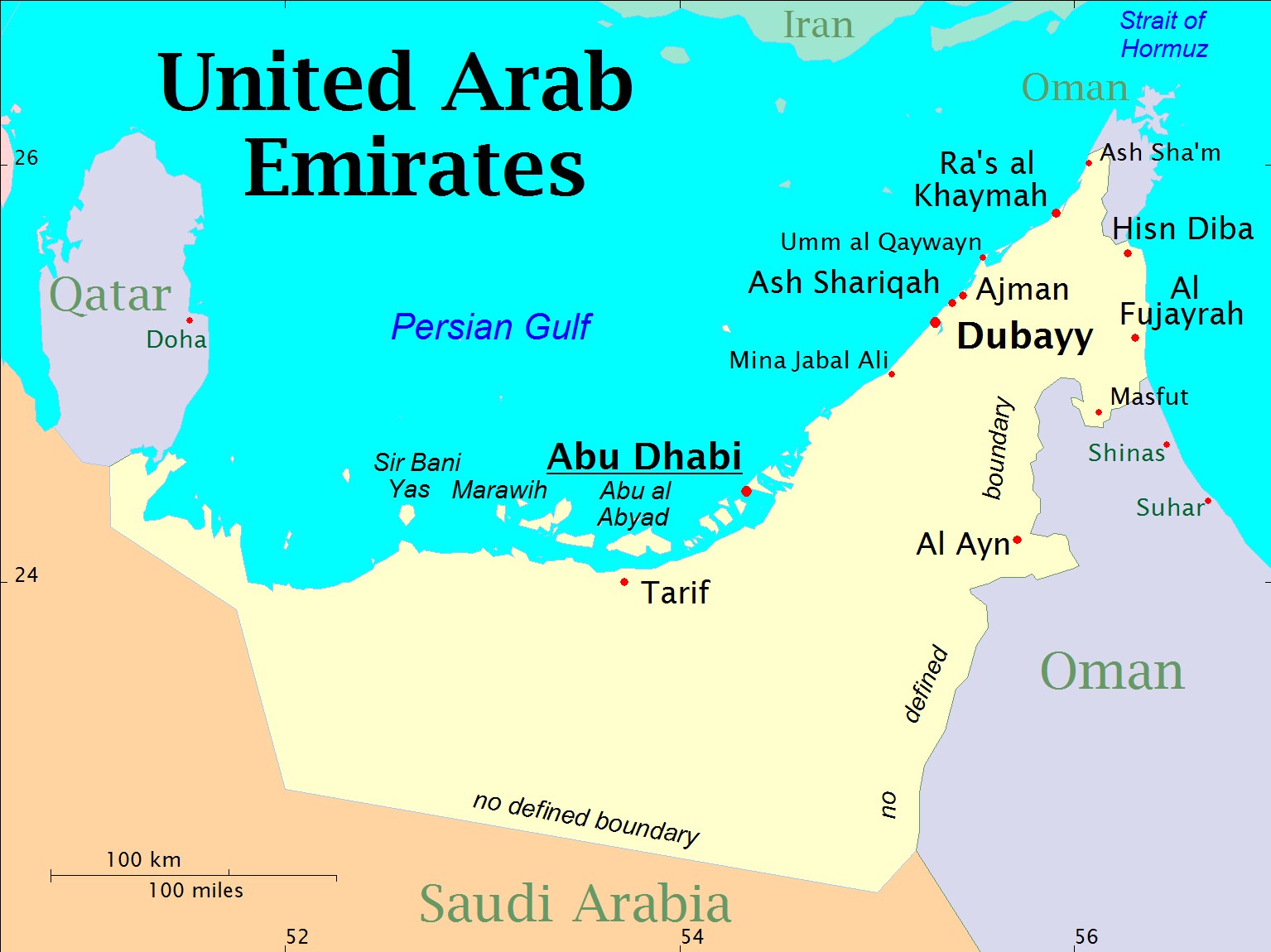 I usually surf the trade web sites that advertise openings. Most times, if I find an interesting opening, I usually email a resume fully expecting some form of 'Dear John' (rejection) letter in reply. With one such resume submission, I got a request for references…hmm. I responded with the one qualifier not to check with my current employer. They did check my references (I know of one specifically). Thanks to all of you as they made me an offer over the phone without an interview!
The waiting period from offer to negotiating the contract to going to work was excruciatingly slow but now I'm in Abu Dhabi, the United Arab Emirates. The project is building an entirely new 'green' city (a pollution free city). Here's the link.. By construction energy standards, this one exceeds the highest standards for energy efficiency and resource utilization.
My contract is for two and a half years. Considering the fact that this is a city, the project could last for decades. Considering my nomadic mentality, I'll probably get restless. I'm hoping that this project will introduce some stability into my life. One of my past associates said it best; no one on their death bed ever regretted not working enough. We work five-nine hour days; Sunday through Thursday. In my past, it's been six-ten hour days. I can get used to this new work schedule.
I've been bouncing around from July to November, living out of a suitcase and eating at restaurants. My waistline is showing the impact. I'm trying hard with walking two to four miles a day or riding my bike but the restaurants always seem to win.
My new company is Louis Berger out of New Jersey. They're multi-national company. While my contract is with their British branch, they're making it possible for me to return to Embassy work if I so desire.
Considering the past five years of my employment, making the decision to leave my employer for a new company wasn't easy. It was highly stressful and I often couldn't eat. If I could've found something bad to say about them, departing would have been easier but I couldn't find a thing. They've only been good to me. Still, I've always dreamed of working in the UAE so this is a dream come true. In the next few months, I'll be posting photos of why I dreamed of doing this.
I have many friends from a past employer living and working in Dubai so I'll have lots of familiar faces to be around. I've made one trip to Dubai.
There's a bunch of 'firsts' going on around here.
My title is 'controls manager' so I'll have a staff working with me. Guess I never considered myself working 'for' someone or someone working 'for' me. Work with me. I have a staff of five. Our staff is like the United Nations. My immediate company has Americans, French, Scotts, Irish, Indian, Filipinos, and Egyptians. The overall staff is even more diverse.
I have four trips home annually so I'll get plenty of 'home time' and I'm already planning for my first trip back to Omaha in February.
I started 11/16. It's been a wild ride. As a general note, most companies give you a gentle transition to allowing anyone getting independence in a new locale. On my first night, I had my own villa. No problem here.
On the third day, I had my own car. I rented a car…I've never had my own vehicle abroad.
Frankly, I'm geographically challenged for the first month when I travel to new places. I had Martha (GPS) to help me navigate but in spite of having maps that supposedly are current, they aren't current. Martha thinks there are traffic circles that have been removed and intersections that have been changed to overpasses…it's maddening. Being in a desert, finding my bearings has been a major challenge. I regret to admit that I'm technology dependent…if I didn't have my technology, I'd never go anywhere. It's a challenge trying to listen to Martha while she's telling me to take a nonexistent turn from her outdated maps while some idiot in a fire snorting Hummer with a year of driving experience who believes he/she has title to the road is scraping the 'made in Japan' off your bumper.
'Ridiculous' would best describe real estate prices in the UAE. My villa is out in the middle of nowhere.– exact coordinates are 24°25'44.3"N 54°44'47.6"E though there's a constant stream of jets from the Abu Dhabi airport flying overhead or sounds from the construction site across the street. There are major freeways to the north and south of my villa so there's always noise. It's well equipped with a couple of big screen TVs, washer, dishwasher, fridge, nice furniture…far better than what I'd buy.
We do have a Catholic church here in Abu Dhabi. I've been attending on Saturday evenings…it's a zoo. Although there's a bunch of Masses on the schedule, Sunday is recognized as a work day so folks go to Mass when they're not working. I'm experimenting with the 0630 Sunday Mass which requires me to hoist my butt out of bed early and get on the road before 0600. It's worth the added effort.
You can buy alcohol at bars and some restaurants. Off sale is available with a permit or at duty-free when flying to the UAE. One of the local expatriate grocery stores has a pork section that would make some of the stores back home envious.
Everyone asks about the weather. It reminds me of San Antonio...forties in the morning and high seventies in the afternoon. It won't always be this cool. I've seen it rain though not much.
My Christmas plans: stay put. While in Beijing for my last tour, I logged over 60 thousand air miles. With my other trips and my flight to here in November, I made Northwest Airline's Platinum frequent flier 75 thousand miles in slightly over one year. I did make a short trip to neighboring Qatar.
It'll be the first Christmas I've spent in a Muslim country. I'll probably do like I did last year; a video web chat with the family so I could see some of the ongoings of the Christmas festivities. I'll probably have some of the guys over for dinner.
It's becoming a fun game with me…see where I've been over the Christmas holiday and when I was there since I started this international traveling circus…I'll try it with you.
Wanna see more? Go to my web page and you can read more about this. Want more of this…click on the email link.
I often get asked the question of why I live the nomadic life I do. I explained it via analogy years ago. If I walk into a McDonalds in the US and order a Big Mac without the pickles, after the kid at the register figures out to punch it into the register, I'll eventually end up with a Big Mac without pickles. If I repeat this exercise in Beijing, I'll end up with something unknown. I live for that mystery. I can't deal with conventionality.
Seriously, I have no kids (other than me), no wife, no house, no car…nothing that keeps me a slave to a payment. I can do what I want to do. I want to live this nomadic freak circus.
When my current boss called asking if I'd be interested in this current job, Ma gave him an earful about how I should be home making grand kids for her. You can only laugh as this man was a total stranger before he called. I haven't found someone who is as crazy as I am who'd marry me but I can say that my family is all of the friends I've gathered over the years I've been doing this. They're my support group…my family. We're just scattered all over this earth.
Family status:
Michele and Pat sent their eldest off to her first year of college…funny how time flies.
Lisa and Eddie are doing well.
Alan is still working on his master's degree while Theresa works at the Bank.
Barb quit her job, moved to Seattle where she'll be doing a bit of travel.
Gigi and Jayson's eldest started driving…more time flying. Gigi bought a motorcycle so she can ride with Jay.
Mom is adjusting to life without Dad.
Me…living large in the UAE….
2008 as you can see, brought lots and lots of memories to me.
2009…no big plans…just a flick of the calendar for me. I stopped making resolutions decades ago. I can only hope it's a bit more boring than 2008.
Merry Christmas and Happy New Year!
Louis