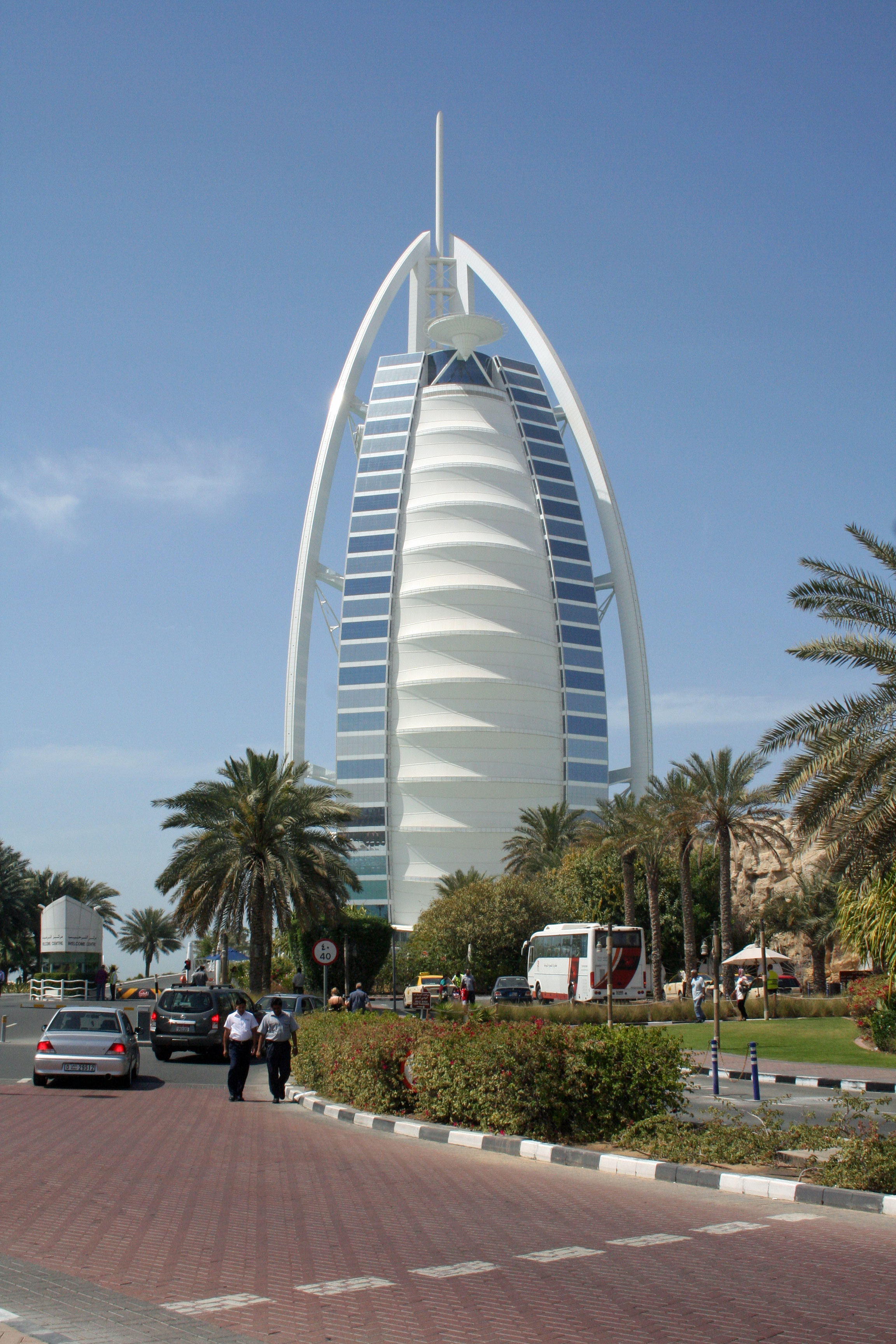 Got the last day of the weekend and I just fried the motherboard on the laptop. What to do? Let's go touristing. Decorating the Dubai skyline, the Burj al Arab is the definition of posh. Standing in at 2313 feet (705 M) or 110 floors, it's the major tourist attraction in Dubai. You need reservations to come in for tea...credit cards are encouraged.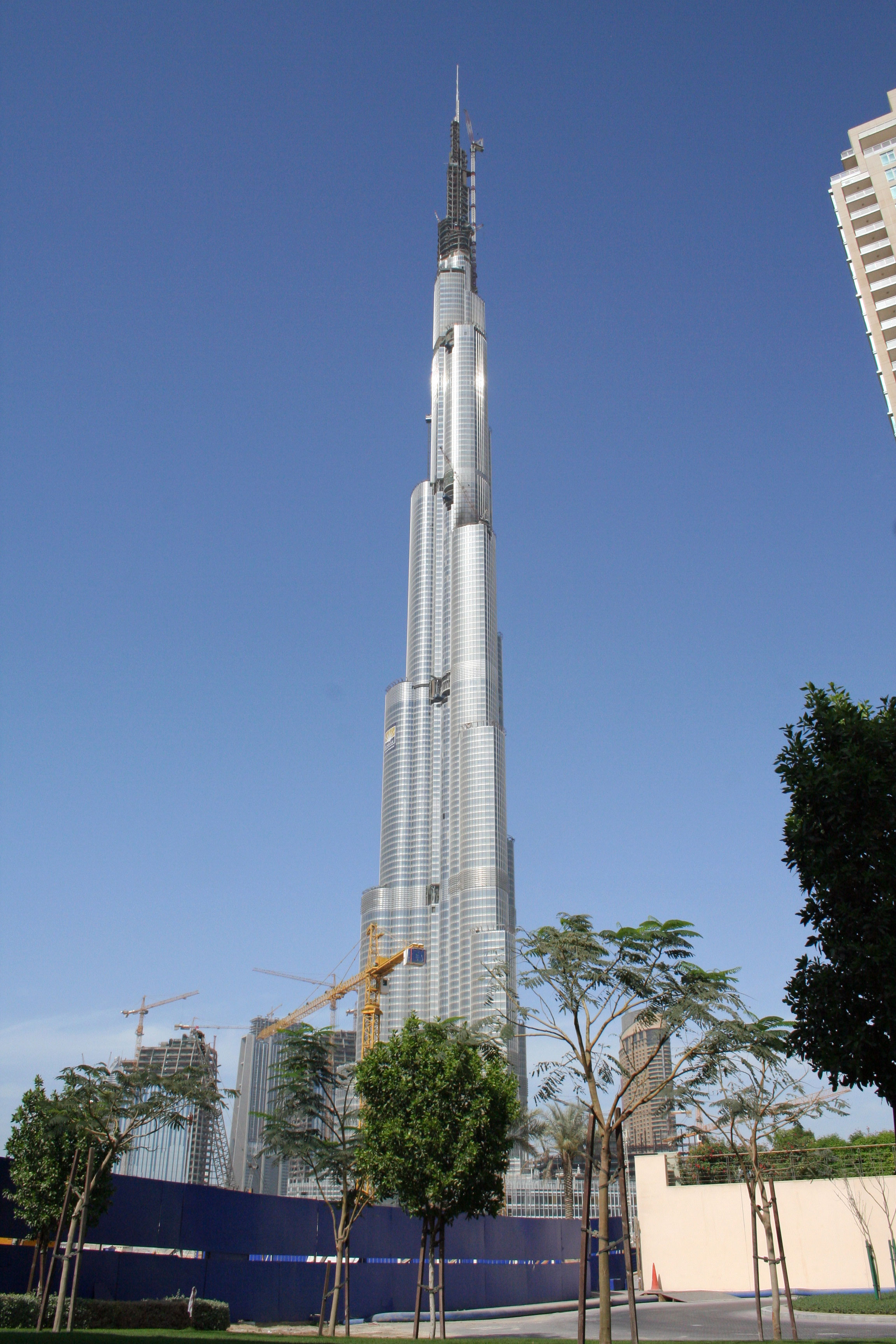 The Burj Dubai is in the competition for the world's tallest building. The exact height isn't being revealed.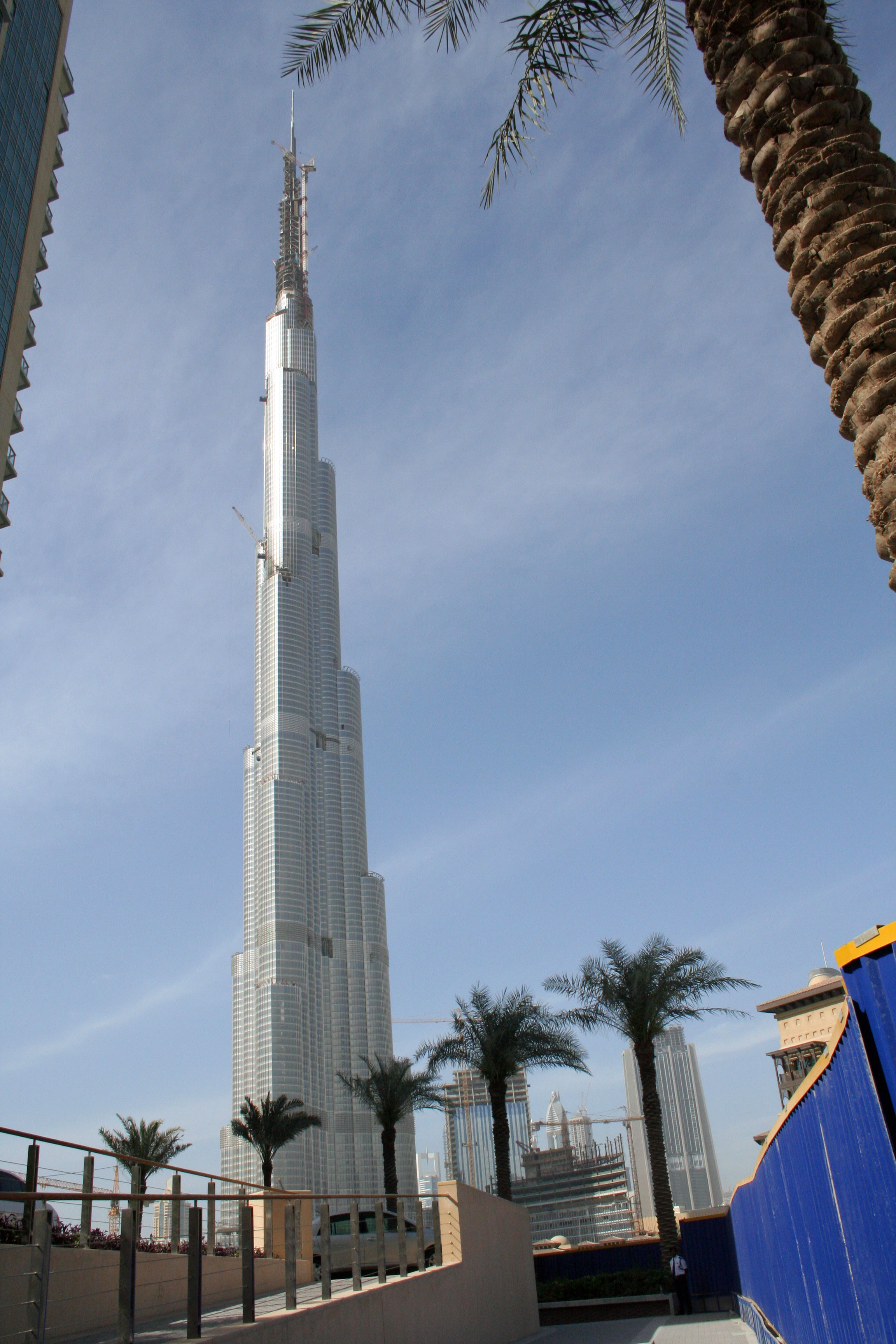 With the slender profile, it isn't hard to hide it behind its' tall neighbors.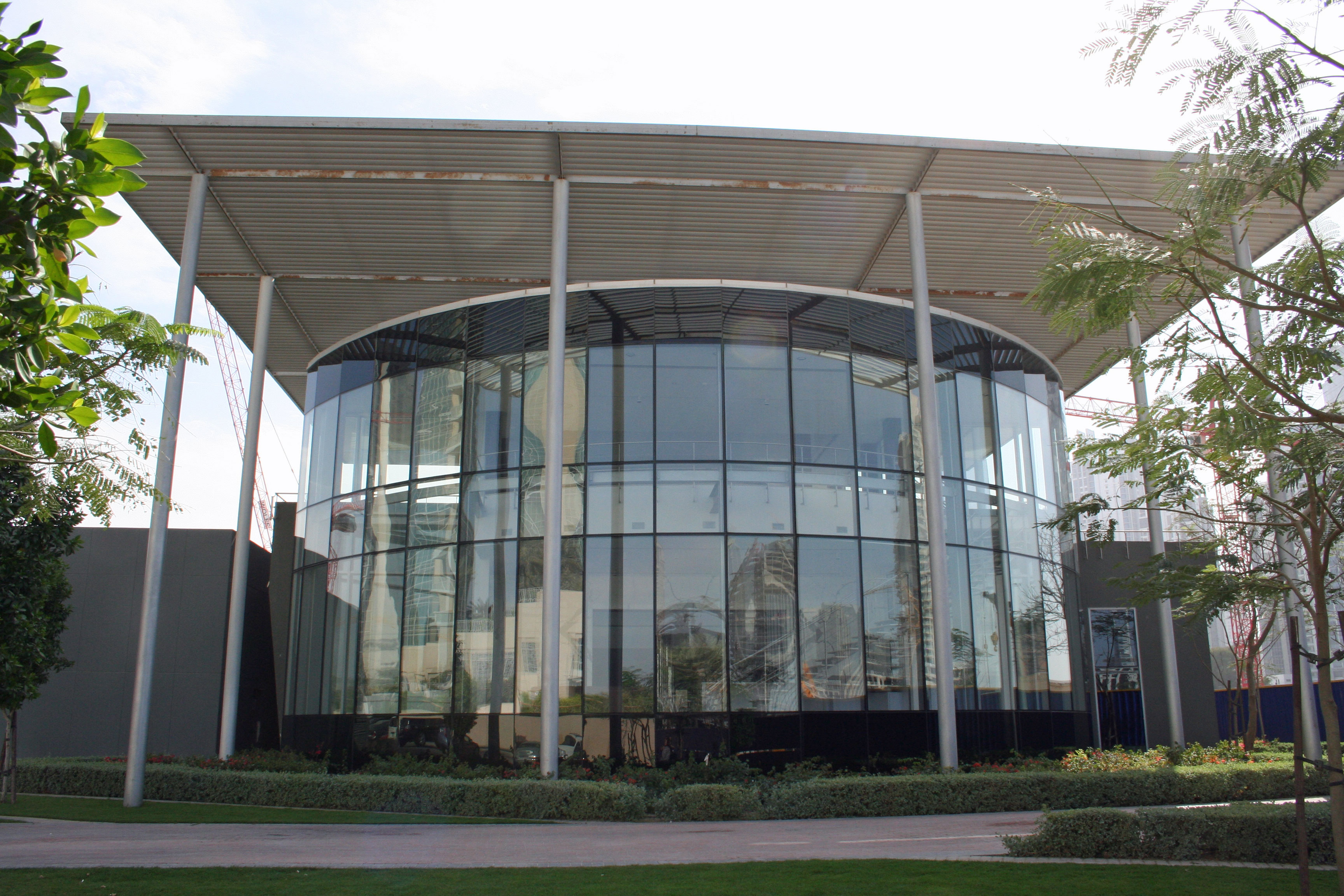 Though it's temporary, I was more impressed with the sales office to the Burj Dubai than the grand facade itself.
Back?