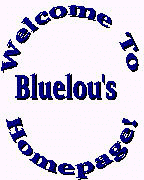 In Kodiak, we have our vices. All we need are excuses.
Top Ten Reasons For Missing Work In Kodiak
10. I was fishing. (A perfectly legitimate reason)
9. I was hunting. (See fishing)
8. I missed the ferry, so I followed it but my car can't swim that fast.
7. I lost my wallet at the Great Alaskan Bush Company, in Anchorage, and I had to hitch a ride back home.
6. The Postal Service outbid me for the last seat on the plane and I couldn't get a flight.
5. I got chased by a bear and then I got lost so I couldn't get back in time.
4. I got rock fever and just had to get the hell out of here.
3. I had a date!
2. The sun was out.
1. It was Sunday and I was praying at my favorite fishing spot when the great fish god told me I couldn't go to work.