For interesting letters about Tanzania...and more of Bluelou Travels, click on the globe.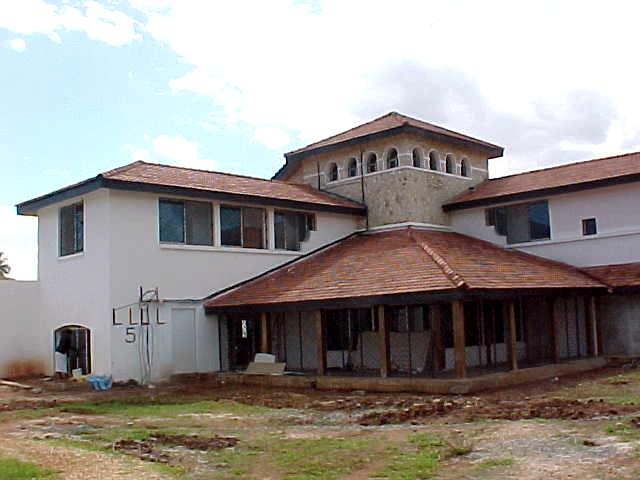 One of eight villas converted into the Interim US Embassy of Dar es Salaam Tanzania.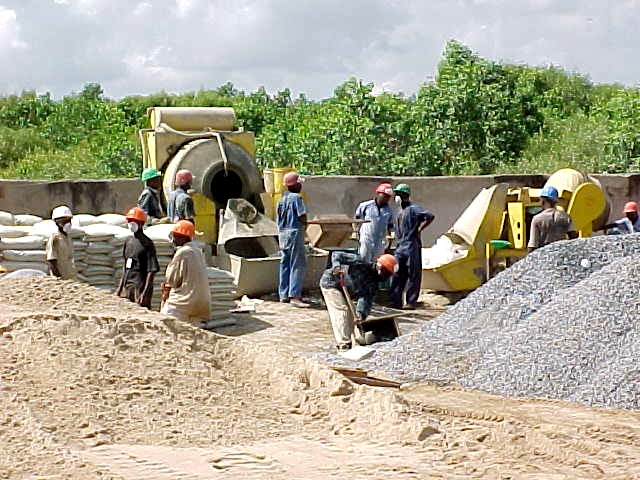 The various trades that make up the concrete mixers 'unions'.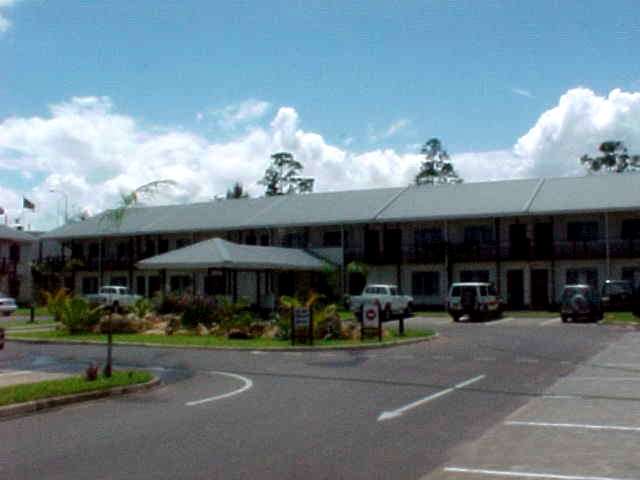 The Protea Hotel...where I live. With a swim pool and rooms that rival the apartments in the US at a cool $169 (US), tell the folks that I'm roughing it in Africa.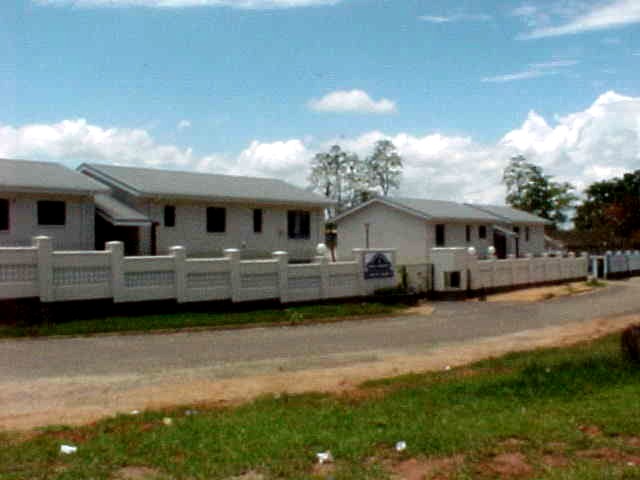 The entrance to the Protea Hotel. Most of the upscale residences in Dar es Salaam have stout exterior fences and full-time security guards.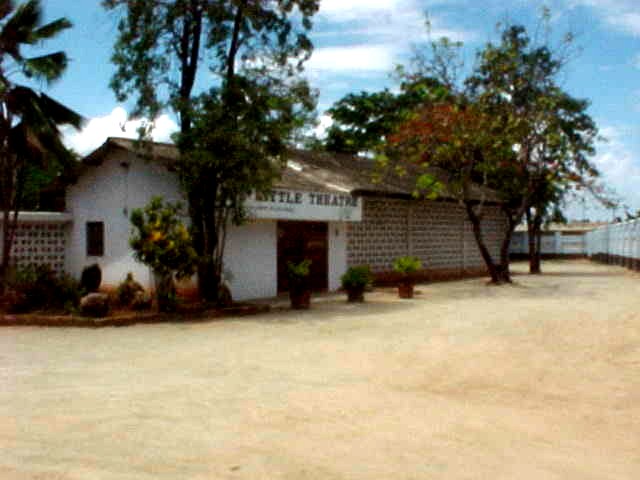 The Dar es Salaam Little Theater...part of the Protea Hotel.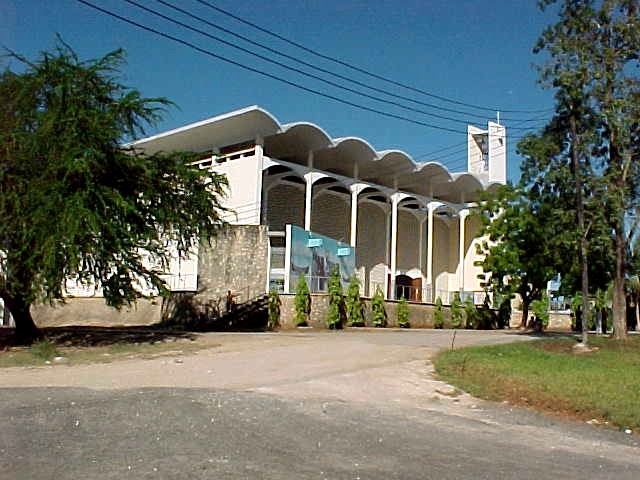 St. Peter's Catholic Church of Dar es Salaam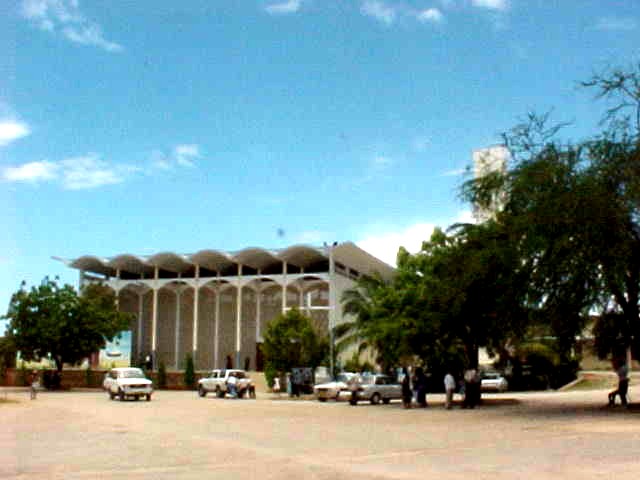 St. Peter's Catholic Church of Dar es Salaam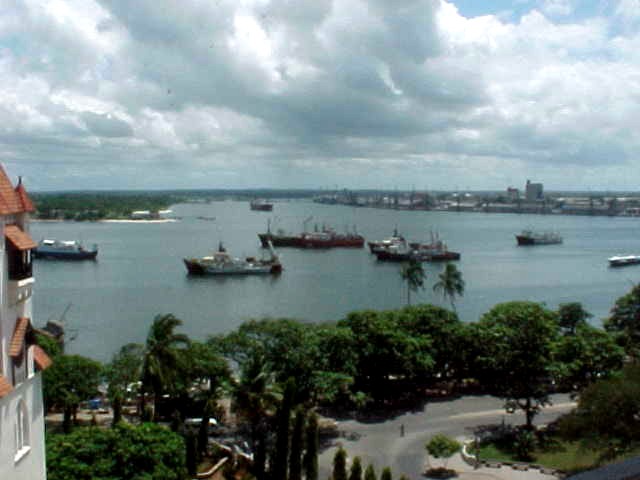 The Indian Ocean east of the port of Dar es Salaam.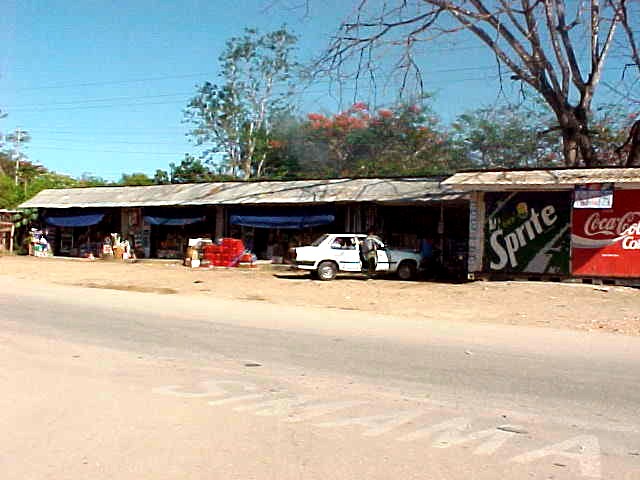 Three of your typical food stores in Dar es Salaam.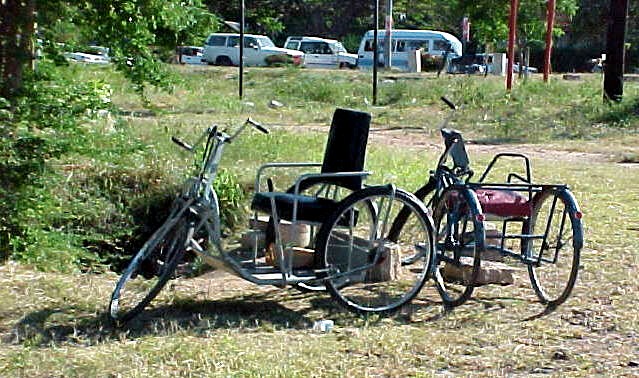 A three-wheeled bike for the handicapped...note the hand-crank steering.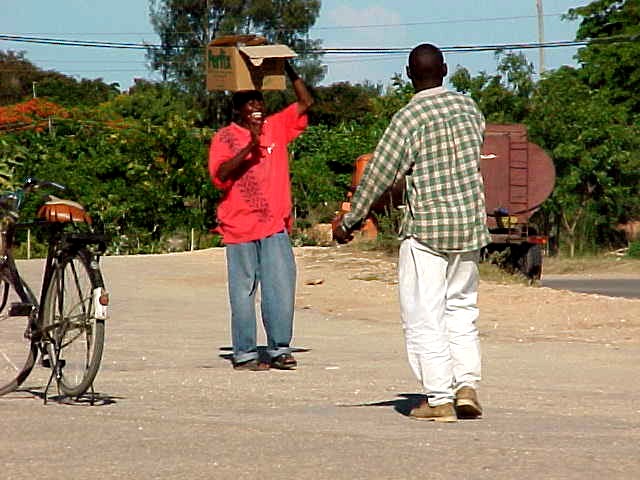 Small-scale teamsters.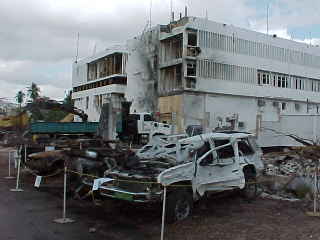 The old embassy. It isn't pretty.