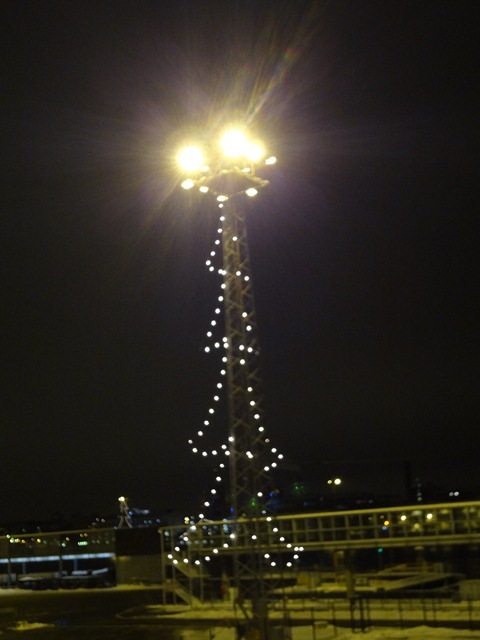 Christmas Time In Helsinki! Interesting use of a light tower illuminating the bay. Outside, with all the snow, it looks like something from Currier and Ives. The stores are modestly decorated in Christmas style. I hear a few Christmas carols from the sound systems. Decorations are modest, not gaudy.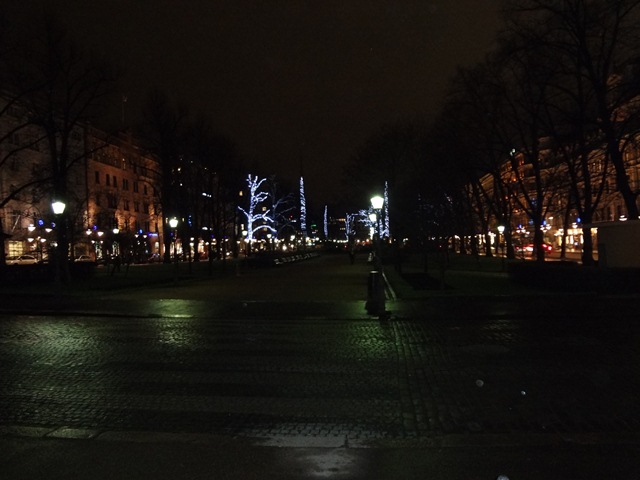 I pass by this restaurant each morning and marvel at the view. I just wish I would have brought my SLR for the right photo.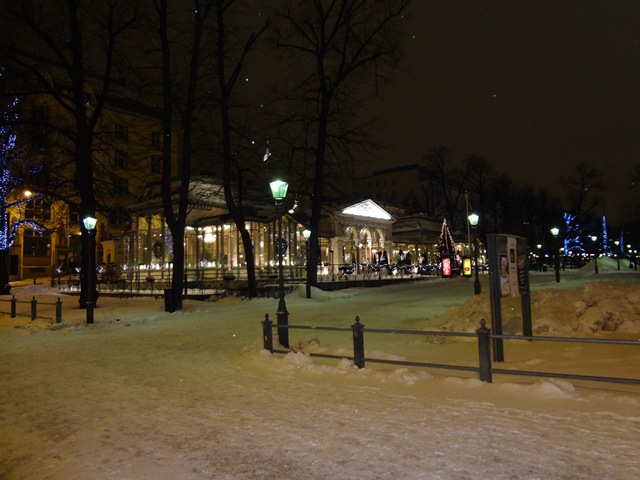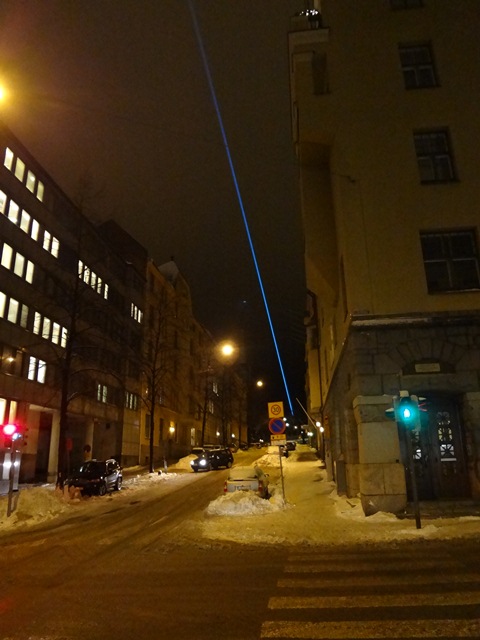 Don't know the significance of this light but it's in a north-south direction...not from the east. It started appearing around Christmas.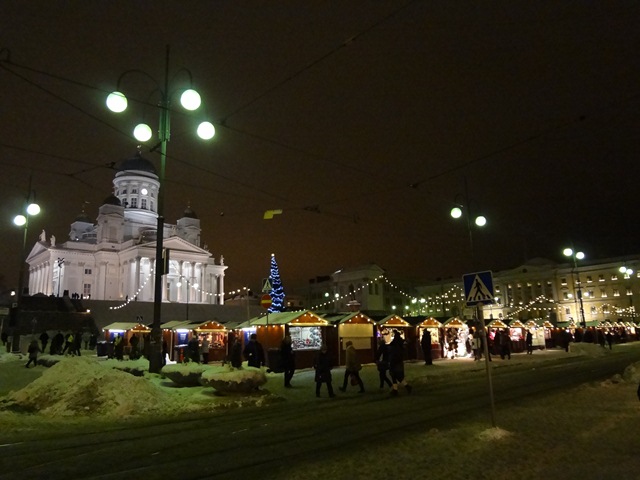 A craft market near St. Nicolas' Cathedral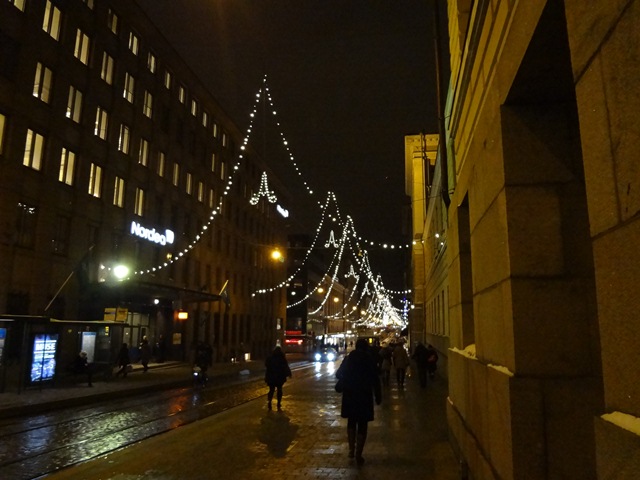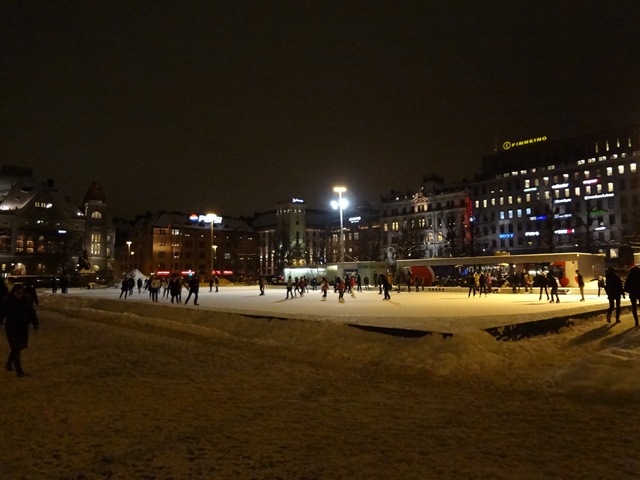 Ice skating anyone?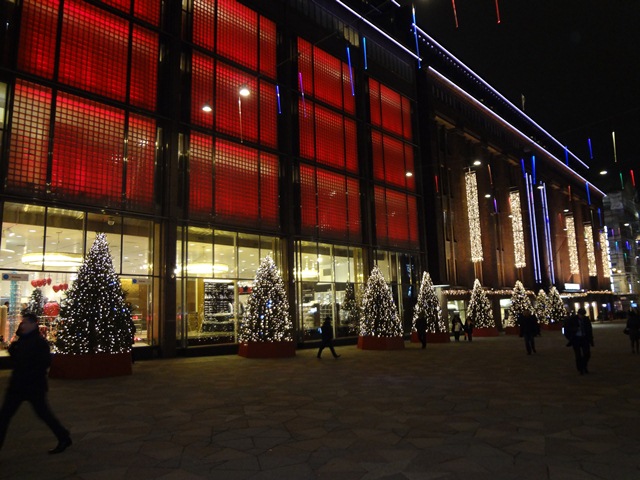 Go Back?