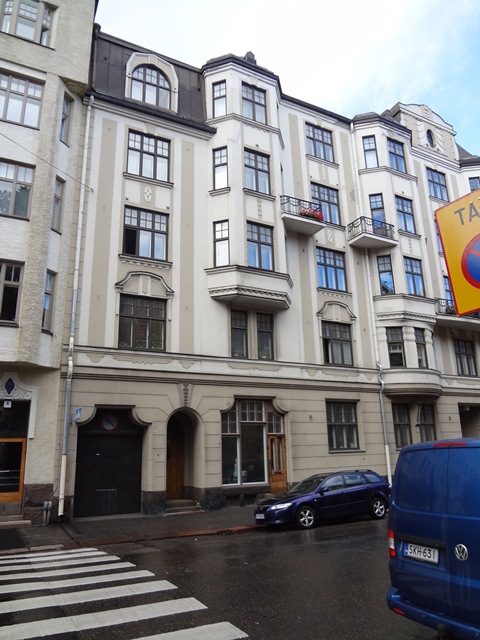 My second temporary living quarters while in Helsinki...the first was a hotel.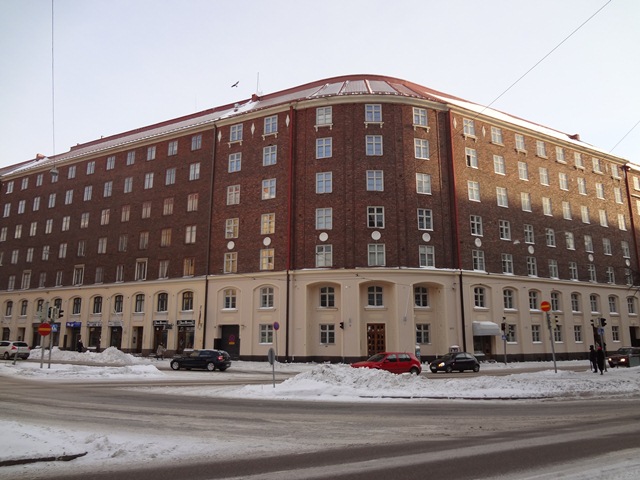 My third / semi-permanent address in Helsinki.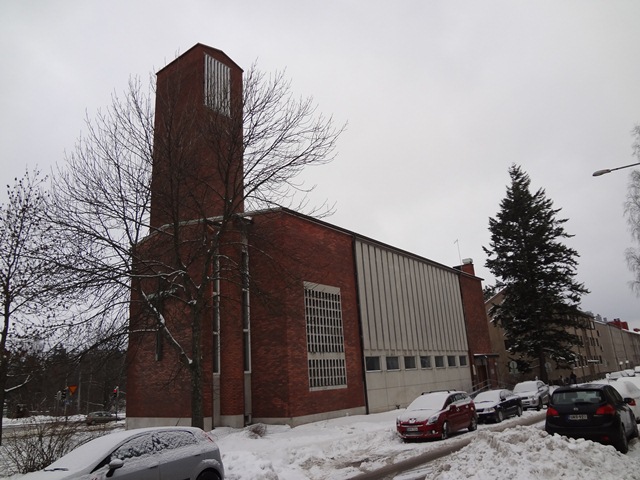 I did find another Catholic Church nearer to my house than my previous one. Masses are conducted entirely in English. I do have to switch trams to get there and the English Mass is in the evening...tradeoffs but now I have the option of two Masses rather than one.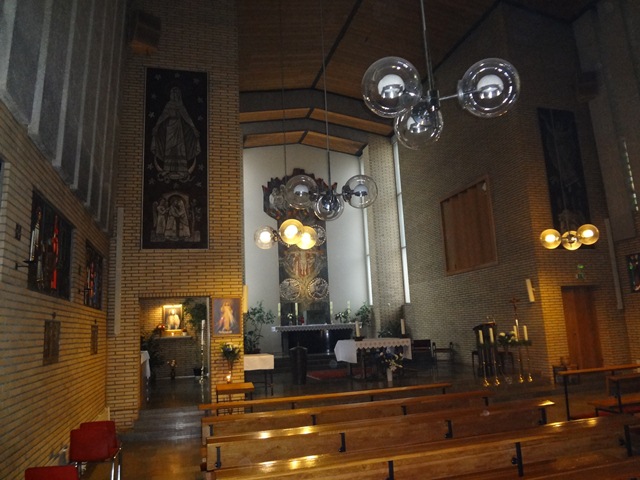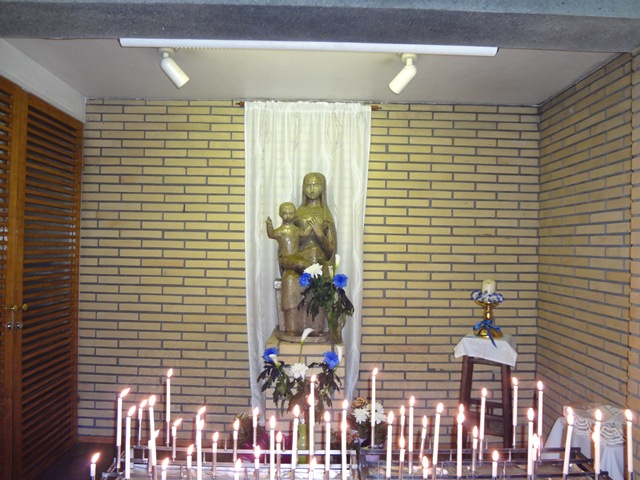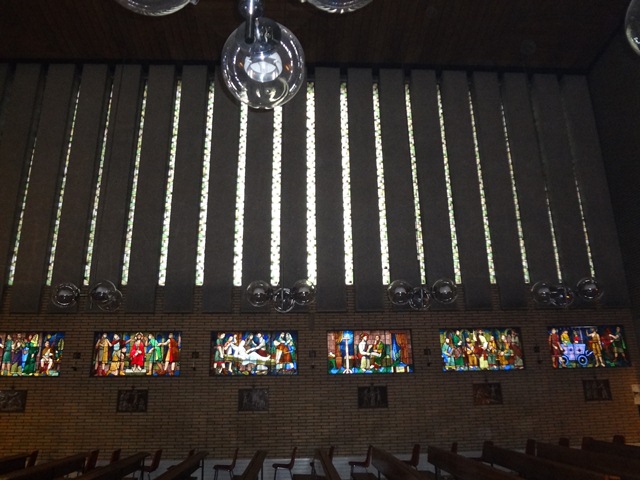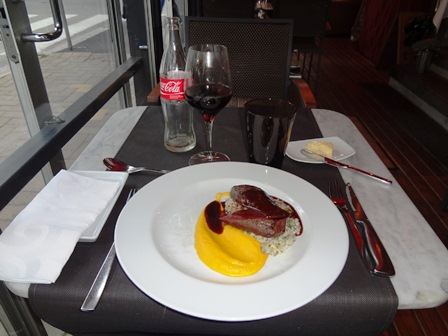 Reindeer were definitely harmed for this photo
On Facebook, I posted a photo of a reindeer fillet. Less than fifteen minutes from my apartment is a restaurant named "Kuu". I had the set "Kuu" menu...salmon soup, reindeer fillet with port wine sauce, cheese, and apple sorbet with vanilla sauce. As a kid we were often given deer sausage from friends but I've never eaten deer that wasn't sausage. With the amount of spice, it's doubtful you get the original flavor of the original animal meat. As I wrote, it looks like beef...probably liver...but it was lighter than beef. The food was very expensive and portions were very small. The litmus test...I'd eat there again if I was with friends who were in town on a visit but I've been there...done that and there are other places to explore. I believe Christmas is still on schedule as these deer didn't make Santa's team.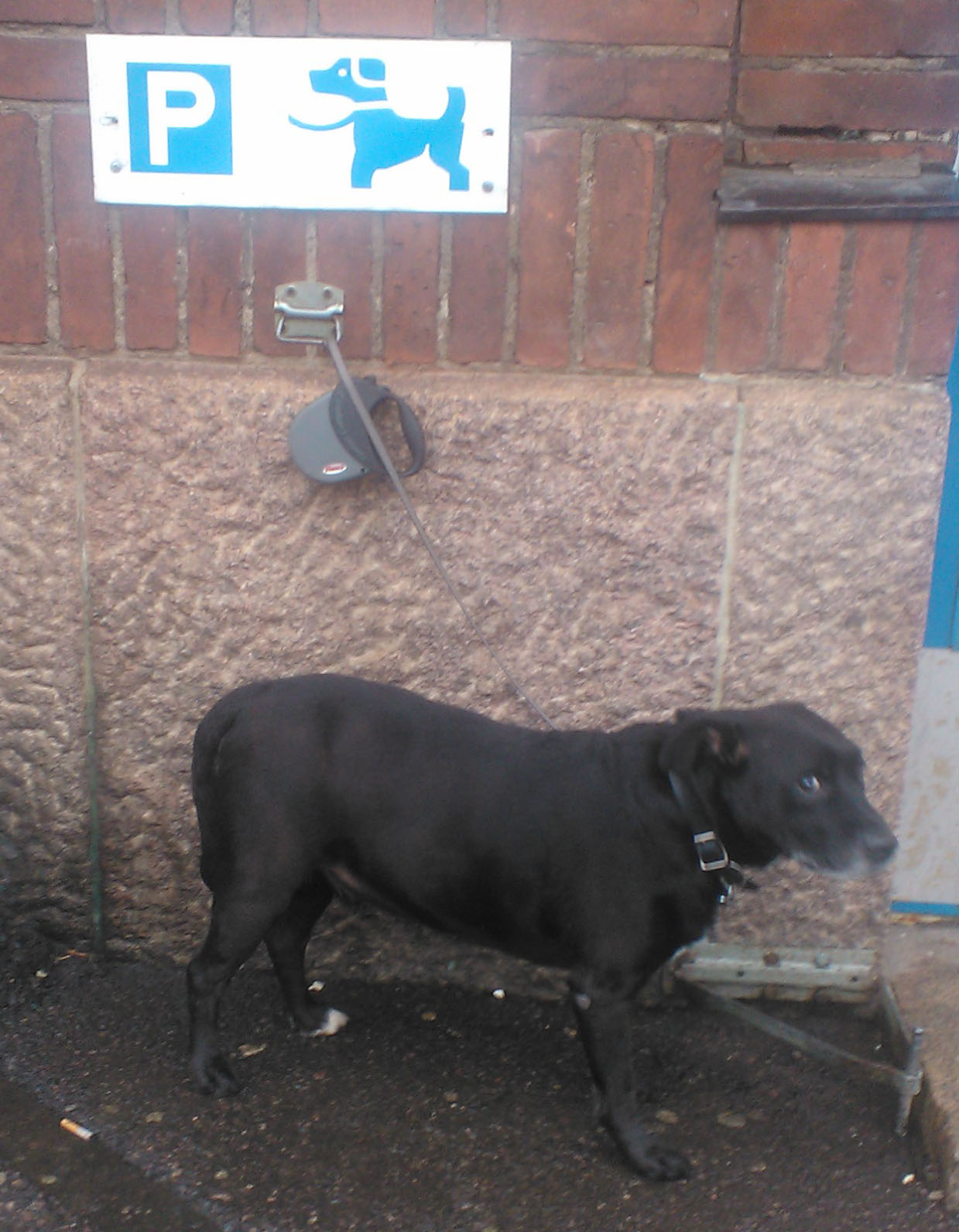 Go ahead...park your cat here. I dare you...
Dogs are quite popular pets in Finland. Haven't seen one cat yet. All dogs are on a leash but no pooper scoopers have been spotted. Check out the doggie parking sign. Dogs go everywhere with their owners here...even on public transit. Iím surprised I havenít seen any doggy souvenirs on the tram.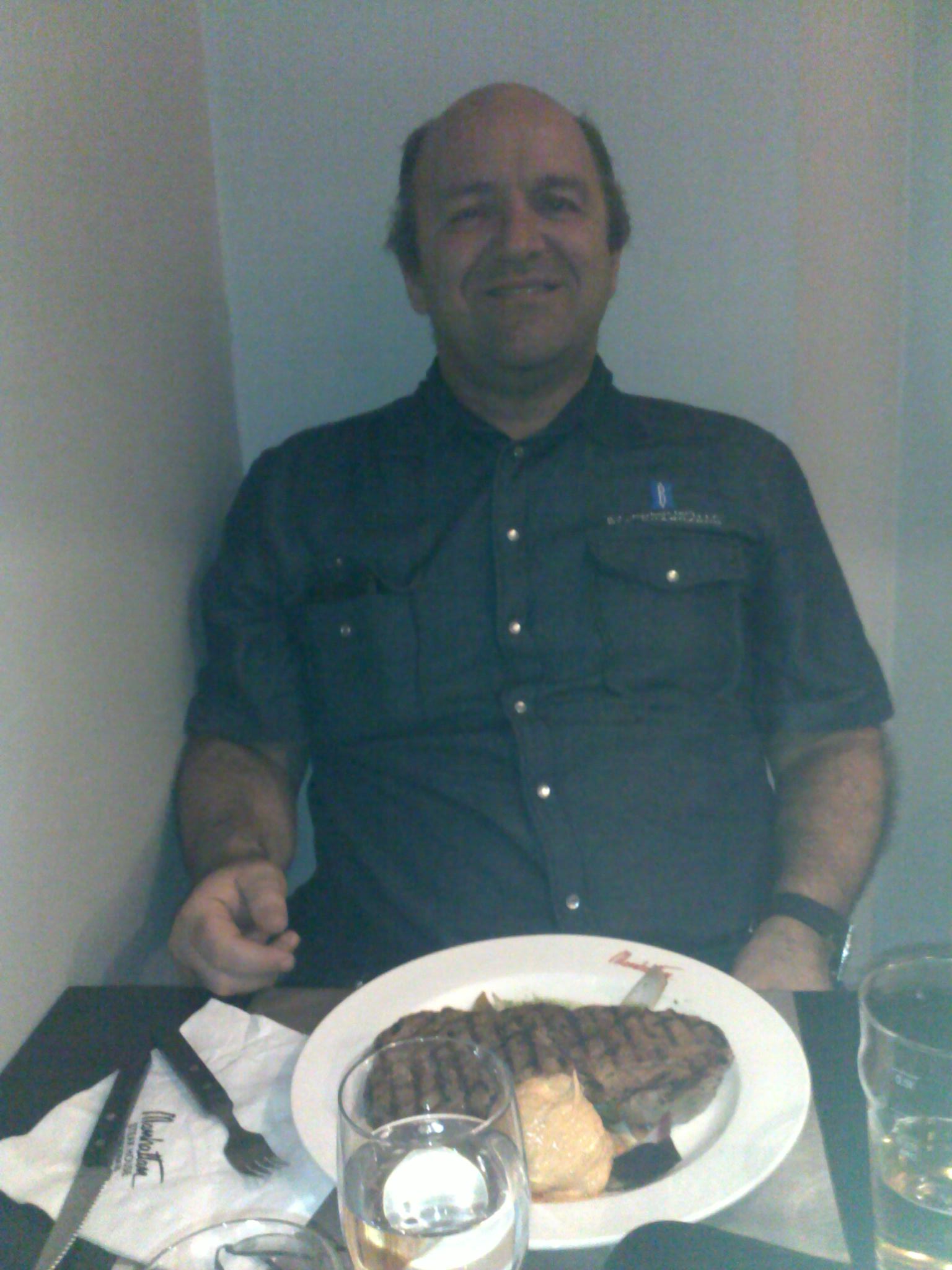 This wasnít Man Versus Food butÖit was close. We caught wind of a restaurant offering a steak for two. It was eight-hundred grams (29 ounces)ÖI kidded my dinner companion that he was going to need to order his own. I could have had dessert too but passed. A week later, a different companion and I tried two, 500 gram steaks (17.6 ounces). Again, dessert crossed the mind but I passed. Like before, there werenít any leftovers.
Go Back?
Christmas Time In Helsinki?