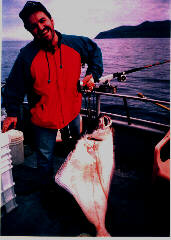 Lou caught this 47", 87 pound halibut off the Kodiak Island coast on Pristine Charters. Just dial 907-486-FISH.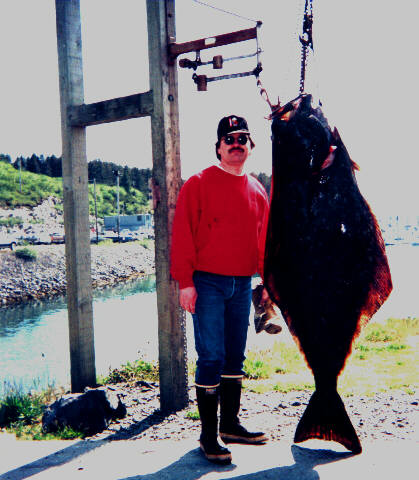 Do not adjust your set. Barry Cooper caught this monster halibut off Kodiak Island. It measured in at 74" and weighed in at 224 pounds.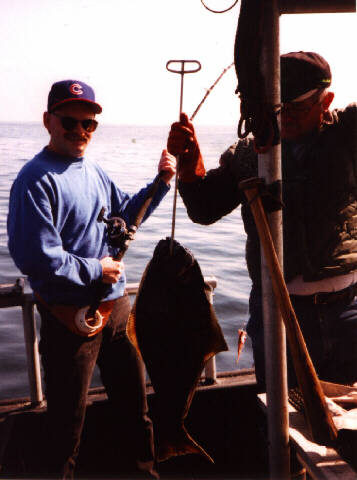 Mr Ed proves that size doesn't matter. The smaller halibut put up just as much of a fight.